HRD chats with the president of SHRI about the reasons and objectives behind the newly announced national HR professional certification framework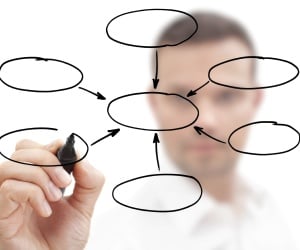 The national HR professional certification framework in the 2016 Budget speech is one of this year's most important government initiatives for those working in the HR sector.
HRD
sat down with Erman Tan, president of the Singapore Human Resources Institute (SHRI), to find out more about this new scheme.
"The framework will be owned by MOM, SNEF and NTUC in partnership with SHRI," He said. "We will work hand-in-hand to ensure a completely robust system that can meet Singapore's future needs."
This scheme has been prompted by a number of key trends, Tan said, including Singapore's changing demographics, better education leading to new business aspirations, and technology's effects on the current jobs market.
Furthermore, new Employment Act and labour laws plus a nationwide push towards a manpower lean economy mean HR practitioners need to know how to take these changes into account.
"HR is an enabler when it comes to driving that direction," he said. "It's vital that people are kept constantly updated on what is good practice, what the latest legal requirements are, and what the best HR policies are so we can help build Singapore as the Asian human capital hub."
To accomplish this, the certification framework will focus on the following key indicators:
Behavioural competencies
Technical competencies
HR knowledge
Professional code
HR work experience
Tan said that HR needed strengthening in these areas to cover up knowledge gaps in labour law, HR competencies, and business strategies.
"With this framework, we can help HR professionals to be more strategic in terms of business thinking and improve their competency gaps. Overall, it will definitely strengthen the capabilities of the HR profession."
To boost professional development for HR practitioners, Tan said that institutes such as NUS, SMU and Nanyang would be offering different types of modular training. The framework would also include support from private training providers, he added.
"Other than that, we will also be able to work with some strategic partners to look at the future of the Singapore HR profession. For instance, the Human Capital Leadership Institute can provide a lot of strategic, high level thinking."
SHRI's role will be to ensure the creation of a nationwide platform for HR professionals to share and build their professional standards together, he said.
Tan continued by saying that the final plans will most likely be released in the third quarter for some kind of private launch.
More information on the certification framework will be supplied later on through a joint tripartite announcement, he said.
Related stories:
MOM proposes new HR certification scheme
Why HR needs global standards
Government's top labour priorities for 2016 revealed