A former NTUC chairman has received his sentence after pleading guilty to 12 charges. This signals the final stages of a decades-long case where the defendant was on the run overseas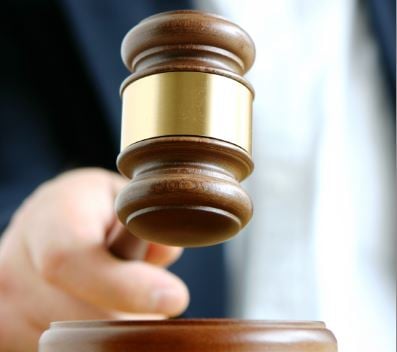 Former chairman of the
National Trades Union Congress
(NTUC) and ex-MP for the People's Action Party (PAP), Phey Yew Kok, was sentenced to 60 months in jail last Friday (22 January).
Phey pleaded guilty to 12 charges, including 10 counts of criminal breach of trust, one count of abetting the fabrication of false evidence to a public servant, and one count of failing to attend court.
He also faces an additional 22 charges which will be taken into consideration during sentencing. These include misusing funds from the Singapore Industrial Labour Organisation (SILO), Pioneer Industries Employees Union (PIEU), International Metalworkers Federation and Boon Teck Education Centre.
In total, it is alleged Phey misappropriated over S$450,000 during a period of six years.
After being first charged with misusing union funds in December 1979, Phey fled Singapore on New Year's Eve, taking a train to Kuala Lumpur and then on to Bangkok.
He later turned himself in at the Singapore Embassy in Bangkok on 22 June last year.
The jail sentence of 60 months will be backdated to the day after this, 23 June, the date Phey was first taken into custody.
"The facts reveal that Phey, like a serial criminal, systematically and with deliberation over a period of six years, perpetrated these offences. He had no qualms in trying to evade detection and had the temerity to instigate his staff to fabricate false evidence," Deputy Presiding Judge Jennifer Marie said in her grounds of decision.
Phey's lawyer, senior counsel Chelva Rajah, said that his client was "ashamed and sorry" that his actions had let down the union movement.
He added that Phey "suffered great hardship" during the 35 years in which he was on the run.
Judge Marie was not swayed by these claims however; "His remorse, belatedly, does not displace the serious and aggravating nature of his offences and I attach little significance to this," she said.
Phey joined the NTUC in 1964 as an industrial relations officer and was appointed president in 1970. He was later elected as MP for Boon Tek constituency in 1972.
Related stories:
Former trade union leader fronts up to corruption charges
NTUC outlines three-step plan for "future ready" PMEs
Labour chief to head-up MOM – what does this mean for HR?