The former executive made a series of fraudulent payments to herself while managing her ex-employer's payroll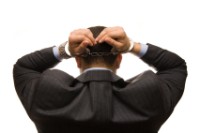 A former HR executive has been jailed for six years and nine months for various counts of cheating, forgery and theft against her former employer,
Straits Times
reports.
Jaslyn Chen Xiaohong, 27, who was responsible for managing the payroll for her former employer GMC Global, along with its subsidiaries, used her position to instruct a series of fraudulent payments to herself totalling around SG$1.2m.
She pled guilty to six counts of cheating and two counts of forgery, after being charged with 29 counts in total, and was sentenced on Thursday.
As part of her duties at GMC Global she was responsible for preparing a monthly payment instruction letter containing a list of employee names, bank account details and salary amounts to be paid, which was sent to United Overseas Bank (UOB) who would credit the salaries.
In April 2014, she began including large payments to be made to her own bank account in the instruction letters, using her Chinese name, "Chen Xiaohong", to avoid detection.
She would then place the letters before authorised signatories of GMG Investments, a subsidiary of GMC Global, for sign-off, before dishonestly adding her own signature as the second authorised signatory.
Deputy Public Prosecutor Eugene Sng said Chen claimed that she did this because she had not received a salary increment,
Straits Times
reports.
Her own authorised salary of $2,900-a-month was managed through a separate system.
Chen's offences came to light in December 2015 and she was terminated from the company.
Police then seized SG$271,585 from her account, with SG$974,000 remaining outstanding,
Straits Times
reports.
She allegedly used the money for her own personal expenses.
In Chen's mitigation, her lawyer claimed that her 63-year-old father is currently undergoing treatment for colon cancer, and that Chen had attempted suicide twice due to the stress from receiving police calls for interviews.
Chen, who also has a theft conviction, could have received a maximum jail sentence of 10 years plus fines for cheating and forgery.
Related stories:
US tech-giant Qualcomm to pay US$19.5m to settle gender discrimination claims
AXA breached duty of care to former agent
Former employee sues Abercrombie & Fitch for US$35m over 'look policy'