Construction industry leaders have joined the government with the aim of reducing the number of worker deaths by a quarter.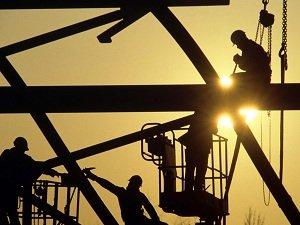 Four months ago in Singapore, a 44-year-old construction worker died after falling 9.6m from the third storey of a building.
The man left behind his father, his wife and two children, Minister for Manpower
Lim Swee Say
said in his speech at yesterday's Construction WSH Leadership Summit.
"I can cite more cases... In fact, just three days ago, a 37-year-old Singaporean construction supervisor fell to his death from a height of 7.4 m while supervising a group of workers installing brackets onto a wall.
"It saddens me whenever I hear of such incidents when these deaths could have been prevented, if we all do our parts."
At the summit, leaders from 10 key construction groups - including the Singapore Contractors Association Limited, the Building Construction and Timber Industries Union and the Real Estate Developers' Association - recommitted to a goal set five years ago to reduce workplace fatality rates to less than 1.8 per 100,000 workers.
"This can only be achieved if we all strive for Vision Zero together," Lim said.
"To me, Vision Zero simply means that, 'Together, every life lost could have been saved."
On its part, the Government will promote the new Design for Safety regulations under the Workplace Safety and Health (WSH) Act by next month. The regulations were announced in May last year and are set to take effect in August 2016, stipulating the roles and responsibilities of everyone involved in every construction project valued over $10m.
Construction industry plans to reduce fatalities look at six areas over the life cycle of a construction project, which include:
Setting clear workplace safety goals at the start of the project
Taking into consideration workplace safety practices when awarding tenders to contractors and subcontractors
Considering risks at the design and planning stage of the project
Training workers on safe practices
Instilling mindset and behavioural changes
Promoting workplace safety practices
"Leaders need to set the tone and walk the talk to influence the behaviour on the ground," Lim said.
"That means developers have to set clear WSH goals and expectations at the start of their projects. For example, aiming for zero fatality in the implementation of the project."
Achieving the collective target of less than 1.8 fatalities per 100,000 workers in the construction sector will be challenging, but must be done, Lim said.
"With strong commitment and alignment of efforts, we can transform the entire construction process to be easier, safer and smarter (ESS) for the workers. Let us pursue Vision Zero together, because every life lost could have been saved. "