A worker's surroundings is a critical factor in trust and communication, according to an expert.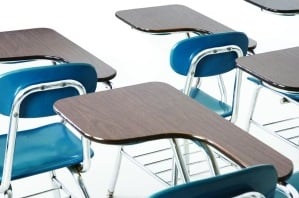 The new trend of 'activity-based' office environments is making organisations more communicative and collaborative, as well as fostering trust between colleagues, Heidi Pollard, CEO of consultancy company UQ Power, claimed.

"A great workspace is more than just a desk and a chair," Pollard stated. She insisted that creating a malleable work environment that allows employees to shape their work space shows value in their individuality, and recognises the diversity in how people work.

'Activity-based' office environments refers to office spaces that are divided into multiple areas for different methods of work: some are more open or may involve hot-desking to allow collaborative work, while others feature quiet, isolated areas.

Many organisations have adopted these more open-plan and flexible office spaces. Skullcandy's Switzerland offices have desks which can be moved and reconfigured by employees, which allows for speed and ease in switching between collaborative and individual work.

Similarly, search engine marketer iProspect offer an environment that appears similar to home, complete with a "living room" which employees can use for both work and relaxation. In addition, "The Brain Room" is a curved-shaped conference room, fostering collaboration from all employees on ideas and projects.

While some organisations appear to go from one extreme to the other – either offering fully open-plan office spaces or traditional ones – allowing employees freedom in customising the area they work in reaps the greatest benefits.

"This approach takes the focus off presenteeism and respects employees' preferred mode of working. It offers more independence, it empowers employees and it helps to builds trust," Pollard said.

What do you think of hot-desking and other new approaches to workplace design? Should employees be able to choose how they work?