To avoid conflicts when letting employees go, what does HR need to consider when writing up the golden parachute agreement and deed of release?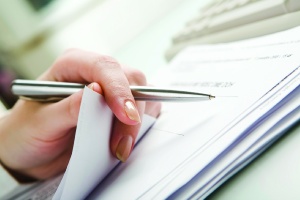 Employee cutbacks can difficult regardless of the circumstances. To make the situation smoother for both company and worker though, these two documents are absolutely crucial.
Golden parachute agreements
More commonly used for senior hires, golden parachute agreements set out a sum of money to be paid to an executive in case of insolvency, downsizing or relocation. While firms are not legally obligated to offer these types of agreements, they can be used to bolster the employee value proposition and attract better staff.
In order to avoid any future legal issues, employers should carefully draft these documents to promote clarity and greater understanding, says Seow Hui Goh, partner at Bird & Bird in Singapore.
"We don't want the employee to come under the impression that he or she is entitled to something more than what was intended," she told
HRD Singapore
.
"Disputes arising from the golden parachute agreement … could really stem from not actually understanding each other's intentions. It could [also] be an interpretation issue."
Goh also warns about confusion and human misunderstandings that can stem from negotiations further down the line. In the event of insolvency or restructuring, the employee may ask to be transferred somewhere else in the organisation.
"The company may offer a transfer to another location with the equivalent salary and start discussions about that," she said. "If the employee wants to go back to the golden parachute agreement, sometimes the company takes the position that the employee has already compromised their claims under that agreement."
Deeds of release
A deed of release is always recommended as it should, in general, protect your firm from legal action taken by former employees in the future.
However there are certain obligations which need to be followed regardless of what is written in the deed, Goh says.
"If there are employee-related claims like Central Providence Fund contributions and these are not being paid by the employer, the deed of release will not protect the employer because these contributions are owed to the government."
To avoid employee misunderstandings that cause future legal conflict, Goh advises companies not to rush their staff with signing the deed of release.
"We always tell our clients, especially if they're companies, to give the employee time – three days to a week – to seek independent legal advice because the last thing we want to contend with is an argument where the employee didn't understand what they were signing."
If the intentions of both parties are aligned together, the chances of later claims will be reduced. However, Goh says that employees who sign without fully understanding the terms will still have a hard time while in court.
"It's not that easy because once an agreement is signed, it's signed. It's a much more uphill battle for an employee to try and convince the court that they signed it but that's not what they meant rather than them not having signed it at all in the first place."
Related stories:
Yahoo employee faces force of employment agreement
Forfeiture-for-Competition clause in an employment contract: Can you use them?
An HR guide to structuring equity compensation arrangements