A recent survey of Singaporean employers has shown exactly how the country's top firms predict recruitment will pan out over the next three months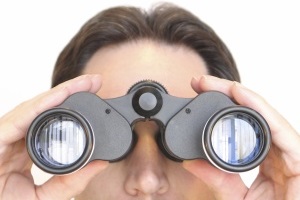 Singapore employers are looking at steady yet conservative hiring prospects in the fourth quarter of 2015 with an overall seasonal employment outlook of +12%, according to the latest study from ManpowerGroup.
The survey,
Manpower Employment Outlook Survey Singapore
, asked 665 employers in Singapore, "How do you anticipate total employment in Singapore to change in the three months to the end of December 2015 as compared to the current quarter?"
Certain sectors seemed to have more prospects than others though, with the survey results being broken down into the following industries (with seasonally adjusted outlooks in parentheses):
Finance, insurance & real estate (+18%)
Public administration & education (+18%)
Transportation & utilities (+16%)
Services (+14%)
Mining & construction (+12%)
Manufacturing (+8%)
Wholesale & retail trade (+4%)
This shows that despite a tighter labour market, restricted foreign worker growth and muted economic conditions, certain sectors have made stronger workforce predictions for the next three months.
When compared to last quarter, finance, manufacturing and services have reduced their outlooks however. This means growth is still there but employer confidence is waning.
Singapore's overall outlook of +12% puts the country on par with New Zealand and in a stronger position than both Australia and China when it comes to future employee growth. The country still lags behind other Asia-Pacific nations such as India, Japan, Hong Kong and Taiwan.
These lower numbers don't point to doom and gloom for all Singaporean employers however especially considering the multi-national nature of most of the country's biggest firms.
"Companies are probably going to look outside of their own base, outside of Singapore, for growth," said Shai Ganu,
Mercer
's business leader for talent consulting in Asia. "It may be that capital expenditures, innovation and spending are probably deferred until the next year. Firms may also reforecast or revise their current expectations."
These trends will particularly occur in sectors such as manufacturing, Ganu said. "As more manufacturing companies are expanding in the region, they rely less on manufacturing just within Singapore. Facilities in Indonesia, India or Thailand can pick up some of the demand."
Related stories:
Which industries are tipped to increase headcounts in 2015?
Singapore's significant jobs slump
Lean headcounts on the cards for S'pore companies