New laws regarding itemised payslips and key employment terms will come into effect today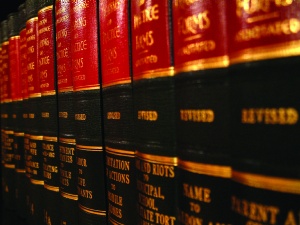 The Ministry of Manpower (MOM) has reminded employers that proposed changes to the Employment Act (EA) will come into effect today.
This includes issuing mandatory itemised payslips and ensuring staff are provided with clear key employment terms.
"The objectives of these changes are to improve employment standards and facilitate the resolution of any employment-related disputes, should these arise," MOM said in a statement.
Employers must give itemised pay slips to all employers covered by the EA either together with or within three days of payment. Pay slips must also be given in case of termination or dismissal.
The following details must be included on all payslips:
Employer's full name
Employee's full name
Basic salary (including rate of pay and amount of work done, if applicable)
Start and end date of salary period
Allowances (fixed and ad hoc)
Additional payments (eg bonuses, rest day pay, public holiday pay)
Deductions (fixed and ad hoc, including CPF, no-pay leave, etc)
Overtime hours worked
Overtime pay
Start and end date of overtime salary period
Total net salary paid
All employers must also issue key employment terms (KETs) in writing to employees covered by the EA who have worked for 14 days or more. These KETs can be provided in hard or soft copy.
The KETs must include the following items where applicable:
Employer's full name
Employee's full name
Job title, main duties & responsibilities
Start date of employment
Duration of employment (if a fixed-term contract)
Working arrangements (daily working hours, number of working days per week, rest days)
Salary period
Basic salary (should also include the basic rate per hour, day or piece if applicable)
Fixed allowances
Fixed deductions
Overtime payment period
Overtime rate of pay
Other salary components (bonuses, incentives)
Type of leave given (annual leave, outpatient sick leave, hospitalisation leave, maternity leave, childcare leave)
Medical benefits (insurance, medical & dental benefits)
Probation period
Notice period
KETs common to all employees can be provided through an employee handbook or company intranet.
Employers must keep a hard or soft copy of these pay slips and KETs. For current employees, this should cover the latest two years of employment. For ex-employees, records are to be kept of the last two years of employment for one year after the individual leaves or is dismissed.
MOM has said it will provide support for employers during this period.
"As announced in August 2015, MOM will adopt a light-touch enforcement approach and focus on educating employers in the first year," the Ministry said in a statement.
Additional assistance includes blank payslips and KETs which can be downloaded through the MOM website. Software to generate itemised payslips is also available.
Related stories:
Three employment law changes due to impact HR in 2016
New Employment Act amendments become law
Key Employment Terms (KETs) – what you need to know