A new government initiative will see selected employers receiving grants of $15,000 for each apprentice they take on.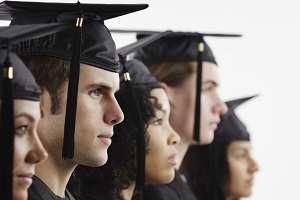 A government initiative which will see fresh graduates placed in paid apprenticeship roles launches next week.

The SkillsFuture Earn and Learn Programme is a work-study programme that gives of fresh graduates from polytechnics and the Institute of Technical Education (ITE) the opportunity take on paid apprenticeships in careers directly related to their discipline of study.

Successful participants receive a $5,000 sign-on bonus and are matched with a suitable employer, who will provide them with training and mentorship, while also paying them a salary for the duration of the apprenticeship – between 12 and 18 months.

Employers of graduates get grants of up to $15,000 per trainee to offset their costs.
The initiative was announced by Finance Minister Tharman Shanmugaratnam in his Budget statement last month, as part of the wider SkillsFuture plan to drive lifelong learning.

He said that that trainees and employers would receive "substantial support" from the Government.

Employers have welcomed the initiative but say there must be a rigorous selection process to weed out poor candidates, in order for the programme to work.

Playware Studios Asia chief creative director Siddharth Jain told TODAY that trainees who do not perform could affect business projects, so a robust selection process that allowed employers to screen trainees was necessary.

He also called guidance from the Government on how to structure such initiatives to benefit all parties. "In the long run, having some sort of training structure will help everyone to work towards the same end."

The programmes will be introduced in phases; starting with food manufacturing, food and beverage, logistics and retail in 2015.

Employers under the programme will come from various sectors, and will be selected based on their ability and commitment to providing workplace training and career development opportunities for fresh graduates.

SkillsFuture – lifelong learning

Part of the SkillsFuture initiative is to give every Singaporean aged 25 and above will receive an initial $500 of SkillsFuture Credit - which will be topped up at regular intervals and not expire – to be used towards further learning and upgrading of skills.

The credits will cost the Government $1 billion over 2016 to 2020.

Manpower Minister Tan Chuan-Jin told the House during the during the Committee of Supply debate last month that the initiative would require the effort of employers – as wells as individuals and the government as a catalyst – in order for it to work.