Employers in Singapore flourishing IP industry could receive grants of up to $4,000 a month to help train staff.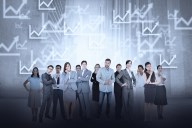 Singapore intellectual property (IP) employers who train new patent agents could receive a monthly training allowance capped at $2,000 per trainee or $4,000 per mature worker trainer aged 40 and over for six months.
Companies that participate in the new programme – launched last week by the Intellectual Property Office of Singapore (IPOS) and the
Singapore Workforce Development Agency
(WDA) – will also receive funding of a 70% course fee grant capped at $7,350.
The Professional Conversion Programme will be administered by IPOS and will be based on a 'Place-and-Train' format, whereby trainees are first placed or hired at the participating employers' workplaces, before subsidised IP training is provided to up-skill them.
Trainees will then need to practise what they have learnt for a set period of time after formal training has been completed.
The programme aims to convert up to 70 IP professionals in the next two years to meet the growing needs of the intellectual property sector, according to IPOS.
Over the past decade, Singapore has seen an increase in overall patent filings by more than 30%, from 7,908 in 2003 to 10,312 in 2014.
A study released last month by IPOS showed that the industry was healthy and growing, with more than 100,000 full-time employees involved in IP and IP-related activities.
More than 10,000 employees are directly involved in IP prosecution work, as well as IP strategy and portfolio management for businesses. An additional 90,000 employees work in IP-related activities, such as technical associates and information analysts.
"This programme builds on Singapore's efforts to professionalise our IP ecosystem, creating more high value-added jobs for Singaporeans, and positioning Singapore to deliver quality IP services to the region and beyond," IPOS chief executive Tan Yih San said.
WDA chief executive Ng Cher Pong said the programme will build a pool of highly skilled individuals to address the growing importance of IP.
"Through this programme, mid-career individuals can develop knowledge and skills relevant for patents-related work. This partnership underscores both agencies' commitment to build a strong pipeline of skilled talent in Singapore, to meet the immediate and long-term requirements of the industry."
Companies interested in the Professional Conversion Programme for trainee patent agents may contact IPOS at
[email protected]
.