With Singapore employers announcing large staff bonuses to celebrate SG50, are you doing anything to mark our golden jubilee?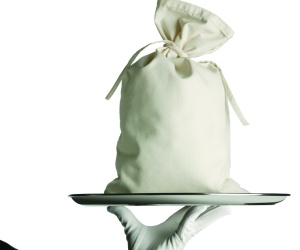 Carnival, concerts and culture are set to line Singapore's streets in less than a month's time, as the island-nation celebrates 50 years of independence – SG50.
And employers are quickly jumping on the golden jubilee celebratory bandwagon, with
Singapore Airlines
yesterday announcing it would be gifting staff one-off payments of $500 to mark SG50.
The bonus is intended to express appreciation to staff and unions and will be given to Singapore-based employees below the rank of senior vice president – making around 18,500 staff eligible. That brings the potential total value of the bonuses to somewhere in the vicinity of $9.2m.
The news comes hot on the heels on the announcement by bank DBS Group Holdings, which plans to gift $1,000 hongbao [monetary gift] to each of its 18,000 employees, to mark a 10% rise in profit to $4.05bn over the course of the year.
Staff ranked vice-president and below will receive the bonus, with around 10,000 Singapore staff tipped to get it – bringing the bonus bill for DBS to around $10m.
Public transport operator SMRT has also announced it will give employees $500 worth of shopping vouchers.
NTUC FairPrice is giving employees vouchers of up to $200.
But the organisation with the highest bonus bill this jubilee is the Singapore Government, who announced earlier this year that 82,000 civil servants were to get a $500 SG50 bonus – costing a whopping $41m.
That brings the total in cash bonuses announced to over $60m.
In May,
National Trades Union Congress
(NTUC) assistant secretary- general Cham Hui Fong called on companies that are doing well to reward workers for their contributions towards Singapore's economic progress.
Other employer groups and union leaders supported the move.
"Every company in Singapore which has benefited from (the country's) business-friendly environment for the last 50 years will be keen to celebrate with the nation," said Victor Mills, chief executive of the Singapore International Chamber of Commerce.
Are you doing something special for your staff to mark SG50? Get in touch here.