The number of Singapore workplaces with in-house childcare centres has nearly doubled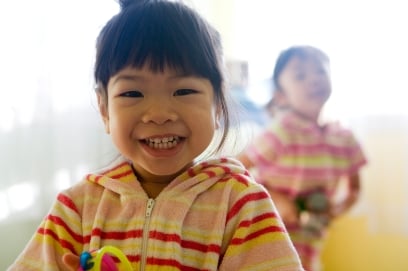 A growing number of Singapore employers are offering childcare services in the workplace and it seems the benefit is having a big impact on staff.
According to the Early Childhood Development Agency, there are now 470 childcare centres in workplaces across Singapore – a huge 80 per cent increase from five years ago.
Charlene Han, director for special projects at the agency, said the sharp increase is not only good for employees and their families – it's also good for businesses.
Speaking at a panel discussion earlier this week, Han pointed to a newly-released report by the International Finance Corporation which featured 10 case studies of large businesses which offer childcare support for employees.
The case studies showed that organisations offering childcare support saw a substantial fall in staff turnover rates and absenteeism while also experiencing greater productivity and more women being promoted to leadership positions.
"While many companies want to support their employees' childcare needs, they often lack information on what they can do and how they might benefit," said IFC vice-president of blended finance and partnerships Nena Stoiljkovic. "(This report) fills that gap."
While on-site childcare may be hailed as progressive by many employers, there's one US company which has been offering the perk – and enjoying the payoffs – for over 30 years.
Sustainable clothing firm Patagonia launched its Great Pacific Child Development Centre in 1983 – the facility is run by team of experienced teachers and child development experts who nurture creative, compassionate kids with an ingrained respect for others as well as the environment.
"We just wanted a place where a parent could be at full peace of mind that their children were being well taken care of in a progressive way and they were learning and growing both academically and socially," said VP of HR Dean Carter.
While the program is clearly a huge win for employees, Carter is quick to admit that Patagonia has seen a whole host of impressive business benefits too.
"The biggest benefit – and probably the most obvious – is that 100 per cent of our working moms have returned from maternity leave," he told HRD. "I can't find a single instance in our documented history where a mom went on maternity leave and didn't come back which is really a staggering statistic."
Related stories:
More fathers would take a pay cut to improve worklife balance
Employees find work-life balance 'awful': Survey