Protests over minimum wages have been slammed by a major employers' association who says the demonstrators' demands are simply not viable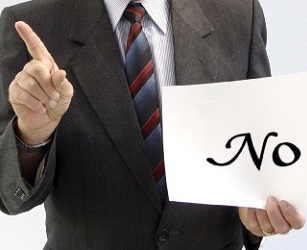 The Indonesian Employers' Association has responded to union calls for higher wages saying that their demands are "unrealistic" especially with the slowdown in the country's economy.
With sectors such as mining and manufacturing experiencing thousands of layoffs in recent months, economic growth in Indonesia is now at its weakest rate in five years.
This sparked massive labour protests on Tuesday with thousands of workers marching in Jakarta and other cities throughout the country. As well as demonstrating against the layoffs, demands were also made for higher wages as employees were faced with increasing food prices and an annual inflation rate of 7.46%, the highest in Southeast Asia.
Union leaders called for a 22% increase in minimum wage for workers in Jakarta. This is on top of the 11% rise which the local administration already brought in last year. Currently, the wage sits at 2.7 million rupiah (S$270) per month.
Hariyadi Sukamdani, head of the Indonesian Employers Association, responded to these demands.
"The economy is slowing and companies all over the country are already either closing down or cutting jobs," he told
Reuters
. "And this could get worse if the annual wage increase is too high."
Sukamdani has also commented on the depreciating rupiah in previous interviews, highlighting its negative effects on Indonesian firms.
"The condition has forced business owners to manage their cash flows better, such as introducing massive cost efficiency measures, reducing production and executing lay-offs. It is quite worrying for us," he told
The Jakarta Post
in August.
Further negotiations between workers, employers and local administrations on the minimum wage are due to be held later on this year.
Related stories:
Workers' Party push for minimum wage
Protesters take to streets in SE Asia
More workers made redundant in 2014