An employer has told its 800 workers they are not allowed to drink alcohol between nine and five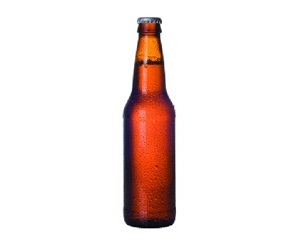 The insurance market Lloyd's of London has banned the consumption of alcohol during working hours.

Staff could be sacked for gross misconduct if they break the rule, which applies to its 800 employees – not the underwriters and brokers who do business there – between the hours of 9am-5pm.

The ban was reportedly brought in after "roughly half" of grievance and disciplinary cases within Lloyd's in the past two years were found to be related to alcohol misuse.

But many staff at Lloyd's reacted angrily to the ban, posting comments on an internal intranet, according to the report.

"Will we be asked to go to bed earlier soon?" and "Did I just wake up from my drunken drug induced slumber to find we are now living in Orwell's 1984?" were among the comments said to have been posted by workers online.

"Lloyd's used to be a fun place to work. Now it is the PC capital of the world where you can't even go out for a lunchtime pint anymore?" another added.

But while some reacted with outrage, others seemed to regard the rule as a statement of the obvious.

"Was there really a need for this? The vast majority of my colleagues know how to drink responsibly during work hours, and would never let their lunch hour socialising affect their work or decision making," one commenter said.

Another echoed that sentiment, adding: "This is too heavy handed...I think most people are sensible and only have a drink occasionally when celebrating success or a birthday etc."

But the move may just be further evidence of a culture shift within the city, according to some commentators.

City workers are acting far more responsibly compared to in the past, due to the 'dog-eat-dog' nature of the market now, said David Buik, a market commentator at Panmure Gordon investment bank.

"Life is so professionally competitive now that few people working in banks or in brokers want to drink during the week. Of course, it is more than made up for at night when the wine, spirits and beer flow like Victoria Falls," he said.

The Lloyd's internal memo acknowledged that the London Market has historically had a reputation for "daytime drinking" but said that it has been changing, adding that Lloyd's has a duty to be a responsible employer.