The account executive was sentenced to 12 months in prison after defrauding her employer.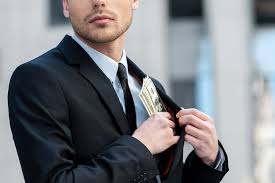 A Singapore account executive who defrauded her employer of more than $100,000 has been jailed this week, after admitting 10 counts of forgery.
Yeo Kim Lan was responsible for preparing cheques, audits, accounts and bank transfer forms for both MSG Singapore and its parent company NSG Asia.
However, between 2 April 2014 and 2 June 2016, Yeo managed to forge 30 company cheques under NSG Asia's Sumitomo Mitsui Banking Corporation bank account.
In order to accomplish the fraud, Yeo would hand a cheque to the company's director, which appeared to be transferring funds between the two firms.
The director, Tan Pel Hui, would then authorise payment. At this point, Yeo would use typewriter correction tape to replace the original payee's details with that of her own.
The 54-year-old was able to avoid detection by writing most cheques to the value of $3,807.06 – MSG Singapore's typical service charge.
She also listed any missing funds under the company's debtor ledger during audits and covered up the shortfall in MSG Singapore's bank account by altering the bank transfer forms for fund transfers.
However, Yeo's crimes were finally uncovered on June 25 last year, when director Tan asked to see both NSG Asia and MSG Singapore's bank statements.
Initially, Yeo claimed the bank did not issue any statements but Tan contact the bank and found otherwise. Yeo then provided falsified bank statements to Tan who soon discovered the truth.
"(Mr Tan) noticed that the bank statements appeared to be fabricated because the font, colour and template in the statements appeared different and there were discrepancies in the remittance payments between NSG Asia and MSG Singapore," said deputy public prosecutor, Thiam Jia Min.
While Yeo admitted to 10 counts of forgery, a further 20 charges of a similar nature were also taken into account during her sentencing.
Yeo – who has since made full restitution of the full $106,390.62 which she stole – was jailed for 12 months earlier this week.
While the sentencing might seem heavy, Yeo could have been jailed up to 15 years and fined on each charge.
Related stories:
Company director jailed over kickbacks
Top judge issues warning to Hong Kong employers