The managing partner of a Singaporean email marketing firm has been fined for providing false information about his staff to gain a PIC payout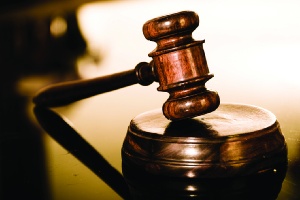 Neo Leong Kiat, managing partner of the email marketing firm, Mailcarp, has been fined S$10,000 for submitting false information about his employees when applying for a Productivity and Innovation Credit (PIC) payout.
The court also ordered Neo to pay an additional penalty of S$18,000 which was three times the S$6,000 payout he was trying to receive.
In April 2013, Neo submitted a PIC claim for the purchase of automation equipment. Within the application, he included details of three local employees. This was to satisfy one of the key conditions of the PIC Scheme.
However, investigations by the Inland Revenue Authority of Singapore (IRAS) found that two of the three individuals were not employed by Mailcarp and had never been paid a salary. The IRAS also found that Neo had tried to legitimise his PIC claim by making a Central Provident Fund (CPF) contribution to these two individuals a day before he sent off the application.
This hasn't been the first time a company has falsified claims about its employees to get a PIC claim. In February 2014, the company director of Exel Mitsui Technologies, Alex Rajan, was found guilty of making a claim without employing three local staff during the relevant period.
He was ordered to pay a penalty of S$180,000 or be sentenced to jail for 18 weeks. He also had to pay an additional fine of S$8,000.
The PIC Scheme was created to help businesses to boost productivity through enhanced technology and innovation. Cash payouts of up to S$100,000 are offered to those eligible for the purchase of IT and automation equipment relevant to their business purpose.
Those found to be abusing the Scheme will need to pay a penalty of up to four times the cash payout claimed. There will also be a fine of up to S$50,000 or a jail term of up to three years.
Related stories:
IT manager guilty of viral video worker abuse
Nightclub boss jailed for foreign labour offenses
Over 40 arrests in MOM raids