A supervisor has faced court and been sentenced to jail after he was caught lying to four foreign workers about fake work placements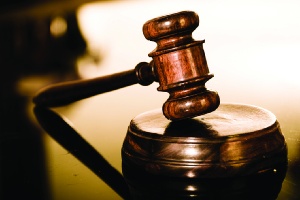 A cleaning supervisor, Mohamed Sum Sadri, has been sentenced to eight years of preventative detention after he was caught cheating four Malaysian workers of $2,610 in a multi-stage jobs scam. This is part of a wider trend by the Ministry of Manpower cracking down on employment fraud.
While in court, Mohamed Sum faced one charge of theft and 14 counts of cheating. He admitted to five charges (including theft), and was sentenced on Wednesday (27 January).
The court heard that Mohamed Sum told the victims he could get them work at Khoo Teck Puat Hospital (KTPH).
On 25 July last year, he informed his worker, Azman Kasim, that there was a storekeeper opening at KTPH. Mohamed Sum asked for S$450 to cover administrative costs, hostel fees, an S-pass application and a security pass. The payment would speed up the job application, he claimed.
Azman paid him the requested money and then asked if the offer could be extended to his friend, Hisham Ahmad, who later paid S$450 to Mohamed Sum on 31 July.
A third worker, Hamidah Yusoff, was tricked on 25 June in a similar manner after she complained to him of her low paying job. She handed over S$450 initially and then an additional S$300 to advance the fake job application.
There was also a fourth victim, although their name was not mentioned in court.
After taking the money, Mohamed Sum vanished.
The workers waited and, after failing to hear of any updates, visited KTPH. On discovering that there were no job offers, they went to notify the police.
This is not the first time Mohamed Sum has faced court. He was previously charged with cheating in 1997 and 2000, as well as loanshark harassment in 2010. In 2000, he was sentenced to nine years of preventative detention and 12 strokes of the cane.
The Ministry of Manpower (MOM) has previously stressed its hard stance against cases such as this. Kevin Teoh, divisional director of MOM's Foreign Manpower Management Division, slammed such actions in a statement about a similar scam that occurred earlier this month.
"This is a serious case of deceit…," he said. "We will not tolerate fraud, and will take firm action against those who wilfully deceive the ministry."
Related stories:
Mastermind of work permit scam gets 16 months' jail
HR staffer jailed for conning superior
Employee allegedly steals over $1.2 million, blames employer policies