With one quarter of Singapore companies experiencing economic crime, and the recent case of one employee forging cheques worth $250,000, an employment crime specialist looks at steps you can take to prevent embezzlement.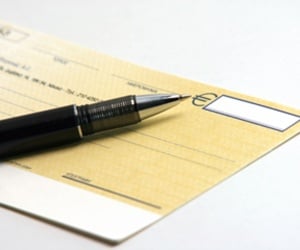 Employers should put more checks and balances in place to safeguard against theft by employees, a law professor and employment crime specialist warns.

The issue has come to light with this week's conviction of the former general manager of freight forwarding company Sin LCL Consol, who forged company cheques to the tune of almost $250,000.

Thirty-five-year-old Suffiyandi Shaiful Alfiah pleaded guilty to 30 counts of forgery for the purpose of cheating on Monday - as well as to abetting his former colleague Ahmad Zainol Asyikin Abdol Majid to forge cheques between 2010 and 2012.

Zainol was an import assistant for the same company from 2008 to 2010 - responsible for accounting practices, which involved writing cheques. The 34-year-old's case is in pre-trail conference stage.

National University of Singapore associate professor and employment crime specialist, Ravi Chandran, told HRD Singapore there are steps employers can take to prevent or safeguard against theft by employees. Measures include more counter checks, such as requiring more than one person sign company checks.

However, if an employer suspects an employee is stealing, the first step would be to launch an internal investigation, and then contact the police, Ravi said.

"They will be able to terminate the contract of employment without notice or salary in lieu of notice – probably regardless of the amount stolen – as the basic element of trust has been broken," he said.

"They may also be able to sue the employee in a civil action – for the return of the money – but typically whatever could have been recovered would have been recovered by the police and returned, so there may not be much point in doing this."

PwC's global economic crime survey last year revealed that one in four Singapore-based companies had experienced some form of economic crime in the two years previous, with asset misappropriation accounting for 80% of the crimes.

A significant majority of Singapore companies (77%) stated that the biggest factor contributing to economic crime occurring was opportunity or the ability to commit the crime.

"This reinforces the importance of a strong internal control framework coupled with a rigorous approach to compliance to minimise opportunities to commit economic crime," the report said.

Fraud risk assessments and whistle-blower programs were identified as ways to address employee crime.

"The benefits of a fraud risk assessment include the identification of departments that pose the greatest risk of fraud, the evaluation of existing controls to determine whether they are operating effectively, and the identification of gaps where additional controls are needed.

"Whistle-blower programs have been gaining traction and are now widely adopted in Singapore. Singapore companies with whistle-blower programs have increased more than two-fold from a 35% adoption rate in 2005 to 81% in 2013," the report said.