The Government has announced a new HR initiative to improve leadership and management in companies.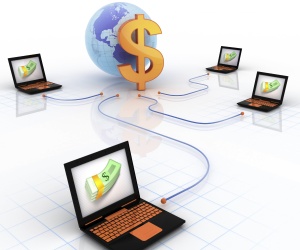 HR providers to smaller Singaporean businesses could soon receive a boost from the government in a bid to foster a vibrant, productive and competitive small-to-medium enterprises (SMEs) sector.

Minister of State for Trade and Industry Teo Ser Luck revealed in Parliament on Monday that the government's enterprise development agency SPRING – along with other bodies – had been tasked with developing a common pool of HR providers for micro enterprises and SMEs to tap into for HR systems and services.

"To improve employee engagement, we need to raise the quality of leadership and management within our companies, especially SMEs," he said.

"Research has also shown that well-run companies are more productive."

Outsourcing HR activities will enable SMEs to focus their limited manpower on core functions, Teo said.

The initiative will be jointly launched on 1 April with a common e-commerce platform, allowing SMEs to tap into integrated functions for warehousing, managing inventories and fulfilling orders.

The aim of both projects is to encourage more Singapore businesses into e-commerce, as well as helping them reduce their costs and become competitive internationally in online retailing.

Only three per cent of Singapore's total retail sales are made online, compared with 12% in South Korea.

"As we pursue innovation, we need to recognise that there are areas that we need to and can develop further, especially given the rapid rate at which companies in other countries are innovating," Teo said.

"In e-commerce for instance, there is scope for us to catch up with the likes of South Korea, China and Japan," Teo said.

Collaboration of services could help Singaporean SMEs get an edge over those international competitors, he added

"Collaboration helps our SMEs build track records, pool resources, share best practices and create new business opportunities."

The projects are to be launched on April 1, with the goal of the enrolment of 50 companies initially.

It was also announced on Monday that trade associations and chambers (TACs) will occupy a shared space at JTC's iHub, the former Jurong Town Hall.