The debate between the Ministry of Manpower and the Singapore Democratic Party secretary-general has entered into its second phase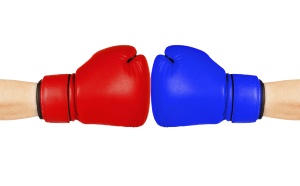 The debate continues between the Ministry of Manpower (MOM) and Dr Chee Soon Juan, secretary-general of the Singapore Democratic Party (SDF).
Following
MOM's criticism of Chee's "alarmist" job market picture
and its statement that he had misunderstood its labour data, Chee shot back in a rally speech on Thursday (5 May)
"The Ministry of Manpower took issue with me, saying that the number of jobs created for locals was not 100 as I pointed out. Instead it is 700," he said. "But 100 was the figure that
Lim Swee Say
, the Minister for Manpower, used. If the Ministry and the Minister cannot get its act together, don't blame me."
Chee said that even though the figure was changed from 100 to 700, this was still far lower than previous years' employment growth figures. He pointed out that in 2014, the number of jobs for locals grew by 96,000 – a figure which then dropped by 99% in 2015.
"A 99% plunge and you want to quibble with me that it is 700 and not 100? Should we all heave a sigh of relief and then start to celebrate?"
The Ministry responded to these new claims in another statement released on Thursday.
"We would like to make it clear that the issue was never about the local employment growth of 100 (which is the advance estimate) versus 700 (which is the final number)," they said.
Instead, the Ministry took issue with Chee's misunderstanding of what the number represented: mainly that it is the net amount of new jobs for locals and not the total number.
"There is a significant difference between the two due to the number of locals exiting jobs annually for reasons such as retirement," MOM said.
"We are disappointed that having earlier misunderstood and subsequently read our clarification, Dr Chee continues to deliberately misrepresent our employment data."
Related stories:
MOM slams Chee Soon Juan's "alarmist" job market picture
MOM releases labour market stats for 2015
Damning report for HR released by Singapore government