If one of your workers claims sexual harassment while working in Singapore, Malaysia or Indonesia, what do you, as HR, have to do about it?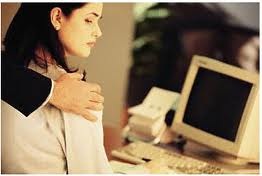 Sexual harassment – one of the most sensitive issues in the workplace – is made even more complex for regional HRDs who have to navigate the legal nuances found throughout the region.
We talked to Caroline Berube, managing partner of HJM Asia Law, about the differences in sexual harassment law in Singapore, Malaysia and Indonesia, and what HR has to consider if one of their staff makes a claim while working in these countries.
Singapore
Sexual harassment in Singapore is covered by two Acts: the Penal Code and the Protection from Harassment Act 2014.
The Penal Code describes the nature and punishments for physical offences such as molestation and rape plus other actions such as lewd photography while the Protection from Harassment Act 2014 covers other non-physical offenses including physical or verbal behaviour which is threatening, abusive or insulting.
If an employee takes civil or criminal action in case of sexual harassment, HR has a number of options available to them, said Berube.
The easiest is using the Work Injury Compensation Act (WICA) framework to process the claim and compensate the employee for any outstanding medical bills caused through the harassment.
"The employee need not show that the employer is at fault," Berube said, "merely that the injury occurred due to the employment."
Medical leave and lost wages can be claimed under WICA, she added, which may be relevant if the victim seeks psychiatric help due to the incident.
The fact is that most sexual harassment cases don't result in medical expenses, Berube said. Rather, they mean the working environment is unsafe and hostile for the victim.
"Although the threat of WICA liability might cause employers to take complaints more seriously, most cases would not be adequately covered."
"Moreover, victims are usually less interested in placing blame or extracting compensation than in simply continuing their work in safer conditions," she added.
The best option is for employers to adopt formal processes to resolve these types of complaints, although there is currently no legislation making these types of processes mandatory.
"Employers are the main beneficiaries of employee collaboration and should justly be responsible for ensuring that it does not subject workers to sexual harassment," Berube added.
Malaysia
In Malaysia, sexual harassment is defined as unwanted conduct from one individual to another in a verbal, non-verbal, visual, psychological or physical manner.
While there is a code of practice against sexual harassment, it is purely voluntary with only a small number of employers currently prescribing to it, Berube said.
This Code of Practice includes the following provisions:
If the victim has been demoted or missed out on a promotion due to sexual harassment, that individual should be restored to the proper position within their workplace
The victim should also be compensated for any monetary loss arising from employment benefits which were denied to him or her
While the individual harassing someone can be liable for both civil and criminal action, the employer has no specific responsibilities outside of those listed in the Code of Practice (if applicable).
Those who do prescribe to the Code should set up a separate complaint procedure to deal with grievances as they arise.
"Due to the sensitive and personal nature of sexual harassment complaints, employers should develop a separate procedure to deal specifically with these incidents," Berube said.
This procedure should protect the victims from further embarrassment during reporting and investigation, she added. High levels of confidentiality should be maintained at all times.
The Code also stipulates that offenders must be disciplined. Punishment should depend on the severity of the offence and should only be meted out after a full and thorough domestic inquiry into the case. Those who make false accusations should also be penalised.
Indonesia
"There are no special rules for employers on sexual harassment in Indonesia," Berube said.
While the alleged offender may be liable for civil or criminal action due to their offences, firms do not have to follow any specific provisions if harassment occurs.
Related stories:
Nine ways HR can fight workplace harassment
The HR team that stood up to Singapore man's sexual harassment
Former labour relations officer sentenced to jail for voyeurism