Since EAs and PAs play such a crucial role, how can HR work to prevent burnout and dissatisfaction amongst these employees?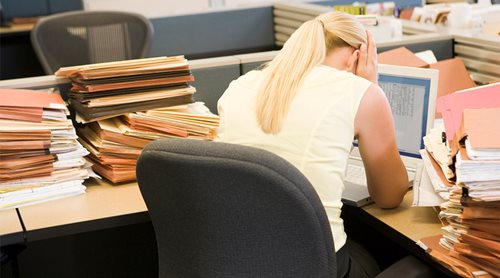 "According to a survey we conducted in the EA and PA space, 72% of professionals felt they were insufficiently rewarded based on a salary, remuneration and recognition perspective," said Kirsty Luce, director of Page Personnel Singapore.
This figure came from an annual survey of more than 500 executive assistants (EAs), personal assistants (PAs) and secretaries in Singapore, she added.
"Another key element was that 51% felt they were undervalued. This wasn't necessarily linked to salaries but rather down to a level of recognition in their roles."
Since both EAs and PAs often work behind the scenes, they are the "silent powerhouses" of the business – performing vital functions in an often invisible role, Luce said.
"That can mean that sometimes they're forgotten when compared to other functions which are deemed to be more important or prominent just because they may be more visible."
Unfortunately, an underperforming or undervalued EA or PA can have really detrimental effects within an organisation, she said.
"The EA role is fairly integral in supporting executives within the business. An underappreciated EA who isn't performing at their best is clearly only going to hinder the operational performance of the organisation as a whole. I think the repercussions could be quite severe."
There are a number of ways in which HR can shine a spotlight on these functions and help them perform at their very best, Luce added.
"One way HR or the wider organisation can help is to start recognising the crucial role that EAs play in the success of the company. Stop seeing them as simply behind-the-scenes staff and recognise their ability to contribute positively to the success of the company."
In general EAs are privy to confidential information and yield a subtle influence at the higher levels of a company, she said. They are also required to understand what goes on at a personal level with the director or directors they are looking after.
"Where HR can invest is by offering more training, more opportunities for progression, and more opportunities in terms of remuneration, rewards and recognition that these individuals are receiving internally."
To help EAs become more efficient and avoid the possibility of burn out, Luce said that clear communication was essential.
"The EA or PA would do his or her job better if the task is laid out clearly, leaving nothing to interpretation. It's down to the executives actually ensuring that they've got clear goals, needs and expectations communicated."
If this isn't the case, HR needs to help executives put together these goals and communicate them to their EAs or PAs, she added.
"That's an area that HR can support. Sometimes there's a high level of expectation from executives but communication of the actual details isn't quite as direct as it could be and that can lead to some confusion."
Regular appraisals and reviews can also help establish self-awareness for both the executive and EA about what's going on.
"This can help gauge what the workload is, how successful the working relationship is, if there's any support that the EA needs, and if there's anything extra that the executive needs."
Offering a forum for regular communication instead of a once-a-year annual review will prevent the EA dissatisfaction and offer assistance to both parties.
Finally, offering some acknowledgement of the EA's hard work is also important, Luce said.
"These people are working incredibly hard and there is the risk of them burning out. Show some appreciation and take into account the hours that they work. For instance, if they've done extra overtime, let them leave early on a Friday."
Showing some self-awareness that these things are going on and making sure to balance it out is always recommended, she said.
Related stories:
Study finds link between workplace fairness and staff health
10 ways to help your staff succeed
Detecting disengaged employees and what to do next