When it comes to the benefits offered at your organisation, are you in sync with the needs and wants of your workers?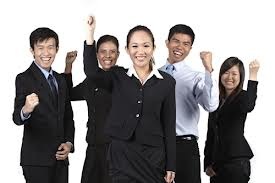 Fifty-four per cent of senior managers believe staff desire more flexible work arrangements – a point of view seemingly out of sync with 36% of workers who would rather have more holidays and annual leave added to their benefits package.
These results came from a new Robert Half survey which compiled information from 500 employees in Singapore.
For employees, the top three wish list items included holidays and annual leave (36%), more flexible work hours (32%) and more training or professional development opportunities (20%).
C-suite executives on the other hand had a much different view of what staff actually want with 54% saying employees desire more flexible work hours, 18% saying they want more holidays and annual leave and 12% saying they want more training and professional development opportunities.
Stella Tang, managing director of Robert Half Singapore, explained these differences saying there were limits to what the c-suite could actually offer within the organisation.
"While everyone would like more days off, very few companies will increase the amount of annual leave above that which was agreed to when the employee started with the company. So while the desire among employees for more days off is strong, it is a wish that is unlikely to come true."
"Employers believe their teams want more flexible work arrangements, and this is something that is within the power of the company to provide."
In fact, there is evidence to suggest employers are doing the opposite to what employees want and actually reducing the amount of annual leave offered.
A recent study by Expedia found Singapore firms offered an average of 15 days of annual leave in 2015 – a decrease of one day from last year.
However, workers generally remained unaffected by the reduction, using only 14 days of leave per year regardless of the amount offered. This could mean that any additional leave employees desire would not be used up anyway.
Related stories:
Are benefits the new bonus?
Offer creative staff benefits or be left behind, survey warns
Paternity leave to be extended, PM Lee