One leading HR professional told HRD about a secret weapon that helps her attract top talent outside of the office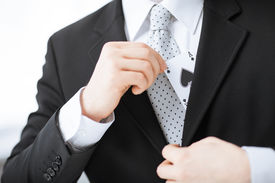 As hiring outlook again swinging upwards, Singapore employers are left battling for talent in a tight market – but what if there was a way to reach your ideal employee, even if they haven't applied?
LUSH's retail support manager Elisia Gray recruits for head office roles and retail managers across New Zealand and Australia – she says she's got a trick up her sleeve to attract not only passive job seekers but one who might not have even thought about moving.
"We've got these cute talent cards that we carry around with us and if we've gotten great service in a store, we'll offer one to the employee," she reveals.
"They've got a lovely copy on it that says, 'Thanks for your beautiful service today, you might be happy where you are – and that's great – but if you're ever thinking of a new opportunity here's the email to contact us.'"
One of the most important parts of successful recruitment is being certain the person has the skills they say they have and can do what they've promised to do, stresses Gray, so when you receive that service unprompted, it's evidence of those skills.
The approach also identifies potentially great employees who might not necessarily be great at interviews.
"The person you're interviewing isn't a professional interviewee," explains Gray. "Someone might not be the best person in an interview but they may have the best ability for that role."
Related stories:
Why recruitment might just be easier at unconventional companies
Could this be the key to your recruitment woes?
Three talent acquisition tactics you might not have thought of