A global index by Dell ranked Singapore in the top five cities for female entrepreneurship - what can they bring to the business?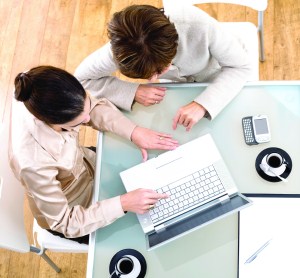 Singapore is among the top five cities globally for attracting and fostering growth of women-owned firms and for high-potential female entrepreneurship, according to a global study conducted by Dell.
HRD
spoke to Tiffany See, executive director, human resources, APJ at Dell, about what the findings might mean for HR and where there is still room for improvement when it comes to supporting women in the workplace.
"Employers still have a long way to go when it comes to fully embracing diversity in the workplace and being a successful leader within a corporate environment is definitely something that any working female is striving for," See said.
"By encouraging female employees to develop an entrepreneurial spirit, being visionary, thinking outside the box and not being held back by social conventions, HR professionals will definitely help women to excel in their jobs as an employee and help to develop future female leaders of an organisation."
The Dell Women Entrepreneur Cities Index looked at five important categories of characteristics in each city – capital, technology, talent, culture and markets – with Singapore scoring particularly high in technology and culture.
Whilst the index provides a diagnostic tool to help advise leaders and policy-makers on how to improve conditions in order for women to thrive, what do the results show that women can bring to the workplace as employees?
"Singapore's high position within Talent and Technology categories indicates that women's professional strengths and skills can value-add to any organisation that they are part of, whether it's an MNC or SME," See said.
HR professionals should tap into the potential of female talent and encourage employment and development of women within the corporate environment, according to See.
To help support women's development in the workplace, See said that companies should put "adequate policies and support systems in place that will help women balance their work and family life", suggesting programs such as flexible-working schemes or career development trackers to support growth at both at professional and personal level, and compulsory leadership quotas to drive diversity at a high-level.
She said: "Women can definitely excel and find professional fulfilment in their careers without having to be a founder of their own business."
Related stories:
Are female leaders facing a glass cliff?
The big gender problem with job postings
Google admits gendered interview question