The theme park's strict "look policy" has been called into question once again after a Sikh employee was repeatedly segregated.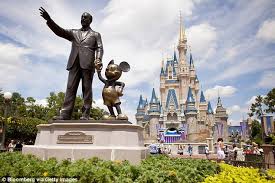 A Sikh mailman employed at Disney World has won his fight to work customer-facing routes after the theme park had previously segregated him, supposedly because his beard and turban strayed from its strict "look policy."

Gurdit Singh has worked at the Florida resort since 2008 but while other drivers regularly rotate delivery paths, he was forced to repeat the same out-of-sight route.

After Disney rejected Singh's repeated requests to shift, he felt compelled to contact the American Civil Liberties Union and Sikh Coalition – lawyers argued that Disney's policy was harsher on certain employees, based solely on their religion.

"Where companies have these look policies or other uniform standards, it's especially difficult for individuals of minority faiths to meet the requirements and so it disproportionately affects them," Heather Weaver, a senior staff attorney at the ACLU, told the Guardian.

Both the ACLU and the Sikh Coalition wrote to Disney, demanding the segregated mailman be granted religious accommodation so he could follow his faith and have the same opportunities as other employees.
Thankfully, Disney was quick to respond.

"They immediately recognized that their previous denials of religious accommodation had been wrong and started to take steps to make sure he worked all the mail routes," Weaver revealed.

"I think this is a great first step to ensuring that Disney's workforce is religiously diverse and that customers see that in their interactions with Disney's employees," she added.