The DISC personality test can be an excellent first step for HR professionals seeking insight into staff attitudes and behaviour in the workplace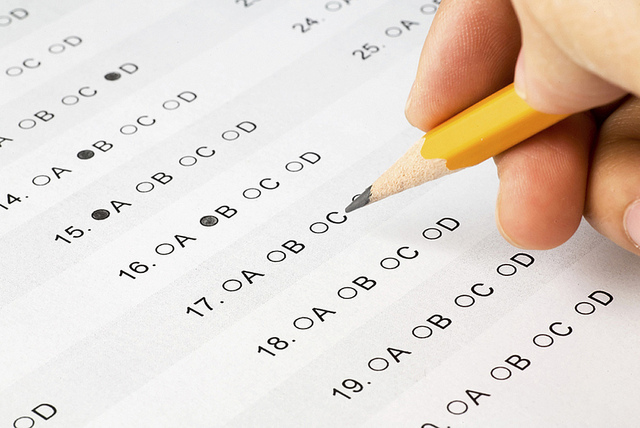 "The starting point of understanding people is to realise and accept one simple fact: no two people are the same," Erman Tan, president of the Singapore Human Resources Institute (SHRI), told
HRD
. "A lack of understanding of ourselves and others can lead to problems, poor communication and un-met expectations."
The
DISC personality test
is a simple way of building this understanding, enabling employers to analyse how people think, behave and are motivated, he said.
"It can unlock the mystery behind developing good people skills, reducing conflict and improving productivity."
The test does this by identifying patterns of behaviour and can be used by HR to implement strategies that work off each employee's strengths while mitigating their weaknesses. This can also help build a more harmonious workplace, Tan added.
"When people understand and learn to appreciate the different priorities, preferences, and values each individual brings to the workplace, they can adapt to build better relationships and healthier work surroundings."
Tan reminded HR that the DISC test only measures personality and behavioural style, and does not examine characteristics such as intelligence, aptitude, mental health or values.
"DISC profiles describe human behaviour in various situations, for example how you respond to challenges, how you influence others, your preferred pace, and how you respond to rules and procedures."
Thus, it should only be used for specific purposes such as managing others, leadership, sales and overall workplace communication, he said.
Because DISC works off traits and situations which are interactive, the test can be helpful to HR.
"You can learn to adapt your own responses depending on the DISC style of the person or people you are communicating with, and the situation at hand," he said.
"So in a given situation, you might choose not to use the behaviour you're most comfortable with, but instead use one which would reach out better to that individual or team."
The test splits up participants into four different categories – Dominant, Inspiring, Supportive and Cautious – each of which behaves differently in the workplace:
Dominant
– "An outgoing, task-oriented individual will be focused on getting things done, accomplishing tasks and results, getting to the bottom line as quickly as possible and making it happen."
The key insight in developing a relationship with this type of person is respect and results.
Inspiring
– "An outgoing, people-oriented individual who loves to interact, socialise and have fun. This person is focused on what others may think of him or her," Tan said.
When developing a relationship with this person, the keys are admiration and recognition as these individuals typically focus on interacting with people and/or creating excitement.
Supportive
– This type of person is normally reserved yet people-oriented. They will enjoy relationships, helping or supporting others, and working together as a team.
"The key insight in developing a relationship with this person is friendliness and sincere appreciation," Tan said. "They usually focus on preserving relationships and on creating or maintaining peace and harmony."
Cautious
– "This reserved, task-oriented individual will seek value, consistency and quality information. This person focuses on being correct and accurate."
Developing a relationship with these individuals involves trust and integrity, Tan said. This type of worker usually focuses on facts, rules and details.
A free DISC personality test is now available on HRD Singapore – click
here
to find out more.
Related stories:
Personality traits of great leaders – do you have these?
Personality profiling: transforming L&D into a "life changing" event
Five things HR directors can learn from sports psychology