The executive director of a media company has been fined for failing to pay staff wages and other payments totalling more than S$200,000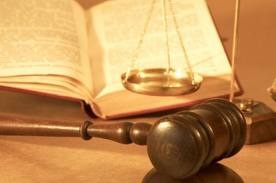 Mr Ip Ka-po, executive director of Hong Kong free-to-air broadcaster Asia Television (ATV), was fined HK$150,000 (S$27,000) yesterday for failing to pay his staff wages on time.
After a shareholder dispute in 2010 and a failed attempt at an overall transformation in the direction of their broadcasting, the station ran out of money last year. Its licence is due to expire on 1 April 2016.
Ip pleaded not guilty to 102 summonses for playing a part in the broadcaster's failure to pay 24 employees within the legally-enforced seven-day limit. It was alleged staff were owed more than HK$1.13 million (S$200,000) worth of wages, overtime and termination payments from September to December 2014.
During the seven-month court case, Ip faced a maximum fine of HK$350,000 (approximately S$64,000) and three years in jail.
The court heard how the company's bank accounts allegedly contained over HK$9 million (S$1.64 million) in deposits while staff were told there was no money to settle their wages.
ATV said it relied on investor Wong Ching – a Chinese businessman brought on to transform the station in 2010 – to fund employee payments. Ip knew Wong was pulling out of the company but did not utilise ATV's assets or seek new investors to ensure that staff wages would be paid,
South China Morning Post
reports.
In court, the prosecution claimed Ip had consented to the delay of payments willingly and without a reasonable excuse. They said he had "turned a blind eye" to the situation.
The defence argued that if ATV had ceased operations, employees would have only received a portion of their salaries whereas under Ip's supervision, they eventually received all monies owed.
Despite being found guilty on 100 summonses, leniency was granted.
"Not only did [Ip] not leave [ATV] … he made it possible that the staff eventually got paid," deputy judge Kathie Cheung Kit-yee said in the District Court.
It was also pointed out that Ip himself had faced reduced wages since the station ran out of money.
"When I heard [the judge] say I was convicted on 100 summonses, I thought this was the greatest stain on my life," Ip told reporters afterwards.
Over 300 staff out of a total of 700 working for ATV had signed a petition asking the court for leniency.
Unionist legislator, Lee Cheuk-yan of the Labour party, was disappointed with the ruling however, saying it sent the wrong message to employers that they could pay staff late and get a "slap on the wrist".
Related stories:
HK retailers arrested for S$1.8 million in unpaid wages
Chain store shuts and owner vanishes, leaving staff unpaid
Directors caught scolding employees during pay dispute