The death of Singapore's founding father may have spurned business confidence, according to one observer.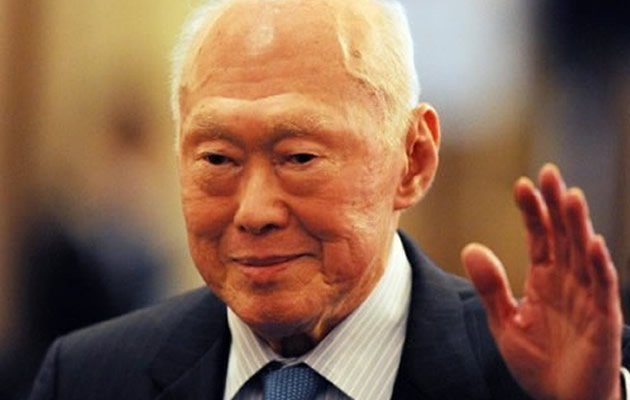 Singapore leaders, residents and businesses came together to mourn the passing of the man credited with transforming the city-state from a small colonial outpost to the financial powerhouse it is today.
Lee Kuan Yew – a leader many deem to be the founding father of Singapore – died from severe pneumonia in hospital just after 3.00am on 23 March, aged 91.
News of his death stopped the nation.
Mainstream news outlets dedicated their daily coverage to Lee, featuring tributes, comments made by world leaders, and live coverage of memorial services.
For that week, and the weeks following, Singaporeans were united more than ever before.
And according to one observer, CNBC writer Leslie Shaffer, his death may have spurred an unusual side effect: "The city-state's consumers now feel more confident about the future."
And the figures back it up.
ANZ chief economist for Southeast Asia, Glen Maguire, said consumer confidence rose in April "despite what we considered to be the considerable uncertainty over the impact on the Singaporean psyche".
"The passing of Mr. Lee has given Singaporeans an opportunity to reflect on all that has been achieved in the past 50 years," he said in a statement.
The bank's ANZ-Roy Morgan Singapore consumer confidence index rose 1.2 points to 125.7 in April, above the long-term average of 121.7, mainly on greater confidence in the economic outlook for the year ahead, the statement said.
While Shaffer didn't specifically comment on hiring activity, greater economic confidence and increased hiring sentiment often go hand-in-hand.
Lee's death sparked tributes from leaders across the globe – from US President Barack Obama to UN secretary-general Ban Ki-moon – highlighting why he was such an effective leader; attributable, in part, to his relentless dedication to the Singapore cause.
He led for over three decades – overseeing the separation from Malaysia in 1965 and the city-state's subsequent transformation into a 'First World' Asian Tiger, along with Hong Kong, South Korea and Taiwan. He retired from cabinet in 2011 at the age of 87, and continued to play a significant role in the
leadership
of Singapore right up until his death.