In an increasingly competitive job market, applicants are padding their resumes to gain an extra edge. How can HR spot these discrepancies before it's too late?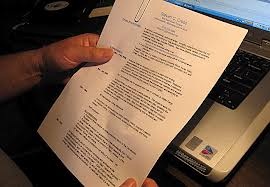 Hiring the wrong person can pose a number of threats to a business including data leaks, a damaged reputation and financial losses. Thus, it is important to be aware of what you can do to spot CV fraud early and minimise these risks overall.
Matthew Glasner, managing director of South Asia for First Advantage, says that one in two job candidates exaggerate on their resumes.
To shed light on who is being honest and who is padding out their CVs, employers can look for a number of red flags, Glasner said:
Large, unexplained employment gaps
Sudden changes in employment levels
Education from online or non-local institutes
The correct interview techniques could also play a role in spotting these types of exaggerations.
"I always find behavioural based interviewing to be the best way to uncover discrepancies between what people say and what people have done," Glasner said. "If an employee can't describe to you in detail the situations they encountered in a specific role, it's likely they weren't involved."
However the individual being interviewed may just be nervous or poor in English, Glasner added, warning that additional background checks were necessary to be sure.
This kind of screening is difficult for certain companies to conduct, he noted, especially if they operate across multiple regions or hire staff from a global talent pool.
"Probably the single biggest challenge you have in Singapore is that there are a lot of migrant workers both short and long-term at every level of employment," Glasner said. "If organisations aren't abreast of all the regulatory and legal compliance requirements for every country in the world, then it's very difficult for them to know what they can screen."
Singapore's laws for background checks are fairly robust, he explains. The only difficulty is that criminal checks are illegal internally within the country. For a company hiring someone from Australia or the UK, however, they can certainly conduct a criminal background check from these overseas jurisdictions.
"Another challenge a lot of employers have is what you're able to do globally from a privacy perspective," Glasner adds. "If you're going to conduct checks that involve the UK, Hong Kong, China or India, what are you allowed to keep? How long are you allowed to keep it for?"
Related stories:
Six ways to catch resume lies
The worst CV mistakes, according to Google's HR chief
'Fake degree' highlights need for HR background checks