A newly-opened dental clinic has stepped in to fill a need that the vast majority of Singaporean employers have failed to deliver on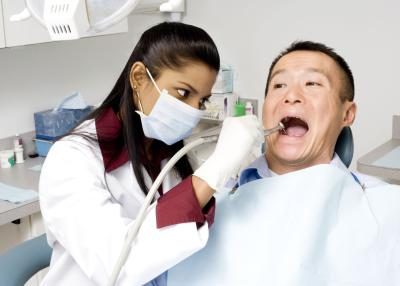 "By and large, employers do not look after [employee's] dental [issues] if they are not life-threatening," says Dr Goh Wei Leong, chairman and founder of HealthServe.
This is despite guidelines by the Ministry of Manpower (MOM) which state that employers are responsible for the cost of dental treatment for all work permit and S Pass holders.
To fill this growing need, Dr Goh has opened a new dental clinic in Geylang specifically for foreign workers. Services such as cleaning, scaling and extraction will be offered for S$10 which is a tenth of the cost found at private clinics.
Dr Goh says HealthServe will primarily target workers in industries such as construction and shipyard. He estimates approximately one in 20 employees visiting for a consultation have dental problems.
Prior to these new subsidised initiatives though, the clinic has only been able to provide painkillers and antibiotics. The lower price schemes open up more treatment options to foreign workers who desperately need assistance.
Costing about S$40,000 to establish, the new clinic is a modest one-room setup. While working there, Dr David Cheong of Aloha Dental and Dr Lewis Lee will head a team of eight volunteers and estimate they can treat five people at a time.
The clinic will start off running one subsidised dental session every Wednesday afternoon.
"But if we get more volunteers ... we could expand this to at least another weeknight, and perhaps even a Saturday afternoon," Dr Cheong told
The Straits Times
.
Operations director Valli Pillai of Home dental clinic, which is closed for two months for renovations, said the new HealthServe clinic was definitely a positive step.
"We get calls every other day from people asking when the clinic will reopen. It's good that HealthServe is opening one, too, because with only one day [of operations] in a week, we can't serve all the migrants," she told
The Straits Times
.
Related stories:
Sick building syndrome and HR's battle against the haze
Rancid food on the menu for foreign workers
What workers want from wellness programs