Online recruitment activity in the HR sector in Singapore has decreased year-on-year, a new study shows.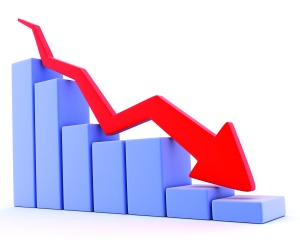 Online job hiring activity in the HR space in Singapore has decreased by over 5% year-on-year (YOY), according to the latest Monster Employment Index (MEI) Singapore.
This downwards trend was experienced across the board in Singapore's online job hiring space, with an overall 5% decrease YOY to May 2015.
"While this is the fifth consecutive year-on-year decline we've seen since January 2015, the month-on-month MEI results showed an overall month-on-month upward trend," said Sanjay Modi, managing director for Monster.com (India, Middle East, Southeast Asia and Hong Kong).
"The YOY decline can be attributed to global economic uncertainty leading to cautious hiring in spite of Singapore's tight labour market. The decline in the labour-intensive sectors is likely caused by labour constraints.
"Looking at the overall business scenario, we expect hiring activities to pick up in near future, especially in the finance, insurance, real estate, public administration and education sector."
The finance sector will also receive a boost after the
Monetary Authority of Singapore
announced plans for initiatives to help improve skills and expertise for staff this w
eek
.
Across the 12 occupational groups monitored by MEI, real estate roles were the highest growth occupation in May 2015, at 10% year-on-year. This is followed by software, hardware and telecommunications roles, at 3% year-on-year.
The hospitality and travel roles saw the lowest growth at -11%, followed by the marketing communications roles at -8%.
In Malaysia, the decline of online job activity in the HR space was even greater, according to the index: a staggering 25%.
"Although Malaysian businesses are positive about future economic growth, they are continuing to experience a mismatch in their demand for talent and the market supply," Modi said.
"However, if companies are willing to provide the required training and development opportunities, they will find themselves in a positive position.
"As per the latest news in Malaysia, companies are planning to lay off employees due to declining performances and high operational costs in some sectors. However, approximately 1.5 million jobs are projected to be created under the 11th Malaysia Plan," he said.