An airline plagued by tragedy is set to issue terminations of staff, and some job offers – by mail.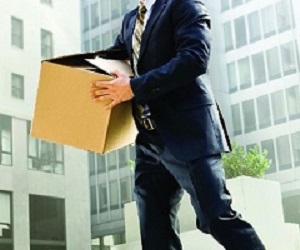 Malaysia Airlines is in more trouble than previously thought, its new CEO says.
Former Aer Lingus chief Christoph Mueller, who took the helm of Malaysia Airlines at the start of this month, has announced that proposed staff cuts of 6000 will go ahead as part of the company's restructure.
In a statement last Tuesday, Mueller thanked staff for a warm welcome but said parts of the organisation seemed "depressed" and customers were saying that service is deteriorating.
He said the airline will soon mail out termination letters as well as new job offer letters to those who will remain in the airline.
"Since the new airline will be smaller in size, we simply have not enough work for all of you."
Malaysia Airlines Employees Union (MASEU) last month
pledged its support
for the company's restructure, saying it would aim to mitigate the blow for workers by negotiating for compassionate packages for those forced to leave the company.
Mueller said the airline is "suffering badly from a heavily damaged brand reputation" in key markets with many people avoiding the carrier because "they are frightened".
Last year, the airline posted a 305.7m ringgit (over SGD$113m) loss in the April-June quarter following the March 8 disappearance of flight MH370 with 239 passengers and crew aboard.
In July, 298 passengers and crew on board a Malaysia Airlines jetliner died when it was shot down over a war-torn eastern Ukraine.
In August last year, the company was removed from the Malaysian stock exchange and taken completely under the government's wing, before a takeover by the Government of Malaysia's strategic investment fund Khazanah Nasional Bhd in March.
Mueller was appointed as part of the following overhaul.
He said the airline's new business plan will focus on cutting overall costs, which are up to 20% higher than its competitors, and withdrawing from markets where it cannot be competitive.
"Sometimes you have to retreat and regroup before growing again. And that is the ultimate target. We want to grow again in the last phase of restructuring."
The flag carrier "must do things differently from the past", such as creating new uniforms, a new common building, and a new process driven organization, anchored by a new collaborative style of working culture, he said.