The CEO of DBS has announced a cautious approach to recruitment and staff salaries this year. HRD asked the bank about its talent strategies in this more subdued economy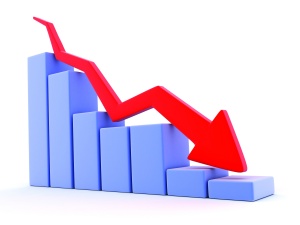 DBS will take a more cautious approach to both recruitment and staff salary increments this year, CEO Piyush Gupta said on Monday (22 February).
"We're slowing down our hiring," he said when announcing the firm's fourth quarter and full year results. "We hired well over 1,000 people in 2015, and we expect to hire much less than that this year. We're also calibrating down our average wage increase for this year, with a bias towards the senior staff."
In 2015, DBS' expenses increased 13% to S$4.9 billion. However, in the fourth quarter of last year, expenses decreased 1% on lower staff costs, chief financial officer Chng Sok Hui said.
DBS has previously expressed confidence that it will continue its hiring programs throughout the year, bucking global trends which have seen international banks dramatically cut staff numbers.
The bank will continue to assess the areas in which it needs to invest and hire according to those needs, a spokesperson told
HRD
.
"This is in line with our previous statement that we have been hiring for areas like retail banking, wealth management as well as key support functions such as technology and operations, finance, risk and compliance."
One key area of focus is bringing in talent experienced in technology and digital skillsets to continue the digital transformation it is currently undergoing. Additional, the firm also aims to upskill its staff in these areas to further bolster its workforce.
"Equally important is how we recognise the need to get our employees ready to meet the challenges of tomorrow and 'future-proofing' them by helping them to build the relevant skill sets and the mindset," the spokesperson said.
These objectives will be achieved through initiatives such as digital master classes and hackathons to encourage a greater digital mindset amongst employees.
"We have also recently launched DBS SkillsFlex, a program that complements the nation's SkillsFuture initiative," the spokesperson said. "All Singapore employees ranked Senior Associates and below will receive SGD500 DBS SkillsFlex Credit which they can spend on external training courses."
Related stories:
Singapore banking giants challenge global firing trends
How this bank is way ahead of the pack with HR and digital disruption
Committee set up to tackle banking labour issues