Through this pilot program, the bank hopes to improve collaboration, efficiency and productivity amongst staff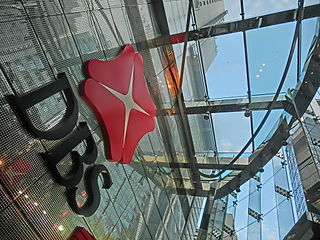 DBS Bank is the first bank in Singapore to adopt cloud-based productivity technology, it announced in a press release yesterday (27 June).
The Bank will incorporate Microsoft's Office 365 in the workplace to provide employees with a set of tools to boost mobility, efficiency and productivity.
The move is a reaction to the rising threat of fintech firms as well as Singapore's drive to become a truly Smart Nation.
"In the last few years, we have made good headway in creating a 'fintech-like' workforce that is focused on making the customer experience simpler and more seamless," DBS head of technology and operations David Gledhill said.
"Inculcating a digital mindset in our people aside, it is also important to give them work tools that break down silos, enhance collaboration, foster greater efficiency and facilitate working on the go. By leading the industry in adopting cloud technologies, our people can in turn deliver more customer value."
While the pilot program was rolled out to 1,000 staff in Singapore yesterday, DBS plans to shift its entire 18,000-strong workforce to Office 365 throughout the rest of the year.
The cloud-based platform allows staff to work collaboratively from anywhere using a host of programs including Skype and Yammer. Each user will also be given 1TB of storage space.
"This leap will strengthen DBS' mission to be Asia's Safest and Asia's Best as they build a more productive and collaborative workplace," Jessica Tan, managing director of Microsoft Singapore, said.
"In addition to discovering increased personal and organisational productivity, empowered employees connect and engage with customers in new ways as they gain new insights that will ultimately help the bank transform its products and services."
Recently, the bank has encouraged its employees to embrace a digital mindset through a number of initiatives such as hackathons in which staff work alongside start-ups and create targeted prototypes for different business challenges.
In 2015, over 2,000 employees were exposed to the digital culture, agile methodology and other digital working concepts. Staff have also been able to work alongside experts from the Agency for Science, Technology and Research (A*STAR) and
Singapore Management University
to further develop new products and services.
Related stories:
Which HR tech actually promotes collaboration?
Training future leaders in the art of collaboration
This one bank is actually promoting Facebook use at work