Before sending staff to work in dangerous countries, here are some tips to determine what they should be paid while there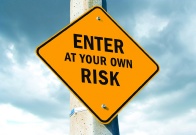 When calculating compensation for overseas assignments of one to three years, HR needs to consider both cost and quality of living in the foreign country.
To protect purchasing power,
a cost of living allowance
has to be added to the base salary to ensure the employee can enjoy the same types of goods and services when moving from the home country to the host country, said Lee Quane, regional director, Asia for ECA International.
However, a cost of living allowance alone is typically not enough to persuade an employee to choose a more difficult or higher risk location for their overseas assignment, he warned.
"There's no incentive for the person to go to a place like Karachi versus Singapore because we're providing you with a cost of living allowance to protect your purchasing power," he said. "Regardless of whether you go to Karachi or Singapore, they'll be able to maintain the same purchasing power."
To provide the proper motivation, Quane suggests including an additional location allowance.
"A location allowance looks at the difference in living standards between the home and host location," he said.
It is designed to provide a financial incentive to attract staff to locations which either:
Have standards of living which are inferior to the home location
Require some degree of adaptation due to differences in climate, language, culture, etc
"It is an objective way of providing an incentive to encourage a person to go to a more challenging location versus what we call a nice location."
"The factors we take into consideration here will be things such as the quality and availability of goods and services, crime rates, infrastructure quality, the availability of medical facilities and health risks, the levels of air pollution, differences in language, climate, culture, and so on."
Standard recommendations for total location allowance lie between zero per cent of the employee's base salary for 'nice' places such as Singapore, Hong Kong and Australia to 30% for more challenging locales such as Karachi or Islamabad, he said.
"Our clients may actually adjust them if they feel that 30% for somewhere like Pakistan may not be sufficient to attract people to go there. In fact, they can take our recommendations and actually uplift them slightly."
The location allowance should also take into account factors such as the chances of natural disasters, disease outbreaks and terrorist attacks in the host location, he added.
"For example, somewhere like Tokyo is regularly affected by earthquakes," Quane said. "In order to provide some form of financial compensation to mitigate any reservations that employees may have about accepting the assignment, offer a location allowance as an initial incentive."
However, he stressed that this allowance should never be seen as a replacement for due diligence and attention.
"If you are sending somebody to Karachi, you also need to ensure they are living in a secure compound, provide them with security briefings from a specialist risk company, supply them with a trained driver who knows how to act in case of a threat, and so on," he said.
Related stories:
Three crucial pay considerations for overseas assignments
How to protect your employees against the Zika virus
How can HR attract Singaporeans working abroad?