This quarter's newly-released Economic Survey of Singapore reveals a number of negative trends in terms of productivity, labour and growth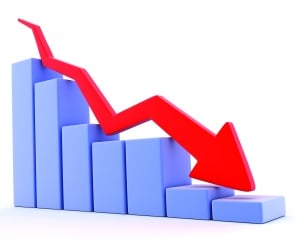 Labour productivity dropped by 0.6% on a year-on-year basis, according to the
Economic Survey of Singapore Second Quarter 2015
, a report released by the
Ministry of Trade and Industry
today. This figure compounds the 0.3% drop experienced last quarter and is a call for HRDs to step up their game in order to boost productivity nation-wide.
In total, only three sectors experienced positive productivity growth over the past three months:
Wholesale & retail (+3.3%)
Finance & insurance (+3.1%)
Construction (+0.8%)
In further bad news, overall unit labour costs (ULC) increased by 5.4% on a year-on-year basis, further compounding the 5% rise seen last quarter. This was attributed to an increase in labour costs combined with a decrease in productivity across the board.
Trends in terms of actual hours worked (AHW) were also examined. From 2010 to 2014, AHW for Singaporeans decreased by 3.6%. This was driven by a decrease in hours worked by fulltime locals as well as an increased reliance on part-time workers. This shift created a more positive trend for HR with the growth of real value-added (VA) per AHW increasing by 2.9% from 2009 to 2014.
Overall employment growth rose by 15,700 in the second quarter of 2015 after a contraction of 6,100 last quarter. Breaking this down by industry, the following sectors experienced the highest growth due to increased activity and greater demand for additional staff. The number of new employees for each sector is listed within the parentheses:
Construction (7,800)
Business services (6,500)
Other services (4,800)
Manufacturing experienced negative employment growth at -3,500. This was attributed to the overall weak performance of the industry. For the same reason, the wholesale & retail sector also experienced a drop of 4,700.
Finally, the overall unemployment rate rose slightly to 2% in spite of the country's tighter labour markets. For residents and citizens, unemployment was higher at 2.8% and 2.9% respectively.
Related stories:
Mixed bag for Q2 employment statistics
Slow employment growth "not unexpected" – Manpower Minister
PM says work smarter, work better and deliver results