MOM has launched a health & safety initiative after a spate of crane-related incidents in the last few months.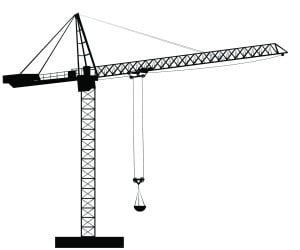 Employers are being urged to play their part in ensuring construction workplaces are safe after spate of crane-related incidents in the last few months.

The Ministry of Manpower (MoM) yesterday announced its plans to step up inspections on crane operations in response to the seven accidents involving crane and lifting operations this year alone - albeit none including fatalities or serious injuries.

The call comes only months after MOM launched a construction safety enforcement blitz following the death of a worker who was crushed by a formwork structure which toppled in January.

The most recent incident was on March 9, where a mobile crane at a worksite tilted and collapsed within a compound. No-one was injured in the accident.

The island-wide inspection operation will be conducted over the next two weeks, ending in late March.

MOM's director of occupational safety and health inspectorate, Chan Yew Kwong, said he was dismayed to see six accidents involving cranes in less than three weeks.

"This is totally unacceptable. Our preliminary findings indicated that many of these cases could have been prevented if there were proper implementation of lifting plans and regular functionality checks on crane's safety devices to ensure they are in good working condition."

Safety is paramount, Chan highlighted.

"Employers and occupiers ought to play their part in taking the necessary preventative measures to put an end to unsafe lifting operations."

Under the Workplace Safety and Health Act, companies that fail to take reasonably practicable measures to ensure the safety and health of their workers can be fined up to $500,000 for a first offence.