A new report has been released for senior HR professionals which outlines one key area you may have overlooked when trying to attract and retain staff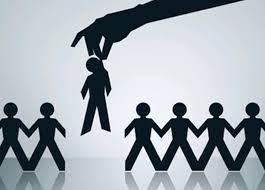 In this time of tough recruitment challenges for Singaporean businesses, there is one area which is often forgotten about when it comes to creating a more attractive workplace: inclusivity.
A new report,
Creating Inclusive Workplaces in Singapore: A Corporate Guide for Companies and HR Practitioners
, has been written on the subject by Lee Tye Wei, Muhammad Hafiz Bin Kasman and Wong Tien Yong Benjamin at the
Singapore Management University
.
"Our team recognises that LGBT (lesbian, gay, bisexual and transgender) individuals – as with all employees – are valuable members of many organisations that operate in Singapore," the authors stated. "We therefore believe that companies can harness the potential of stronger teams by creating diverse and inclusive workplaces for its LGBT and LGBT-affirming members."
The authors talked with professionals around Singapore to see their views on the subject.
"In this talent-constrained market ... if we cannot provide an environment for people of any background to come in and say that this company is a place that I can succeed, we are basically ignoring a large chunk of the talent market. This would constrain industry," one HR practitioner speaking under the condition of anonymity said.
The study outlined a number of ways in which employers could create greater inclusivity at work and bring in the benefits of a wider pool of talent:
Publish a non-discrimination statement that affirms the company's commitment to all staff regardless of their age, gender identity, race, nationality or sexual orientation
Encourage senior management – including HRDs – to 'walk the talk' and take the lead in creating a more inclusive workplace culture
Ask employment candidates for 'blind resumes' which omit information such as age, race, gender and marital status to avoid bias during the recruitment process
Use an interview panel instead of individual interviewers for job applications and offer training that promotes greater awareness about unconscious bias
Adopt a '360 degree appraisal system' that takes feedback from managers and the employee as well as other parties such as subordinates, peers and associated stakeholders
Implement an appeals system so that employees can seek redress for any issues related to perceived discrimination without fear of any negative consequences
Encourage the adoption of inclusive language in the workplace, for example using the word 'partner' instead of 'husband', 'wife', 'girlfriend' or 'boyfriend'
Offer staff benefits that apply to all employees and their families regardless of their sexual orientation or marital status in all circumstances
The report called on senior HR personnel to step forward and take up the task, utilising their ability to understand and address these sensitive issues in a people-oriented manner.
People management specialist, Karen Gately, spoke to
HRD
about educating staff to manage their conscious and unconscious bias when promoting inclusivity in the workplace.
"The starting position is education. It's critical that HR proactively educates people to be aware of the things that influence these behaviours," she said. "Exposing that biased behaviour is a reflection of an individual's thoughts and feelings is key – and so is helping them to realise that it's something they need to shift."
Gately also encouraged HR directors to challenge their own thinking and stay open-minded.
"The starting point – as a general rule – is to take greater responsibility to tune into one's own thinking. When things cross your path that trigger these responses, question why you think way you do."
Related stories:
Why Singapore workplaces need to be gay friendly
Which corporate giants are taking a stand on LGBT rights?
How three corporate giants are tackling unconscious bias