An expert in executive coaching shares tips on how HR professionals can move into his line of work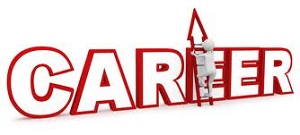 When
SEEK
announced the departure of two senior executives earlier this year, the company undertook a review of its executive structure and succession plans for executive roles.
Padraig O'Sullivan, managing partner of executive transitions specialist firm O'SullivanField, was on hand to assist with the process.
O'Sullivan – who has years of experience of helping executives move from one level of responsibility to another – said that almost a third of any class he teaches hail from an HR background.
According to O'Sullivan, while most say they hope coaching skills will help them in their current roles, others view it as their next career step for when they leave the industry.
He advised anyone with an HR background looking to make this switch to understand that they will be selling a service when they are coaching.
"The word 'selling' frightens a lot of HR people because they've never had to sell," O'Sullivan said. "They don't actually know the mechanics of 'we need to secure some clients'."
He outlined four traits of people who are good at this kind of 'selling':
Listen – and listen deeply
"It's fine to listen to what the client is saying, but you must also listen to what they're not saying or doing," O'Sullivan advised. "That's almost more important."
Business intelligence
"Really understand the business," O'Sullivan said. "I think a lot of executive coaches understand coaching but they don't necessarily understand what the business is trying to achieve.
"It's important, if you're going to work at this level, that you understand this, then understand the role the person will be fulfilling. Finally, understand what the person is trying to achieve.
"A lot of work cultures go the opposite way: they start with the person and forget to go higher."
Understand each of the client's stakeholders
O'Sullivan explained that to him, an executive is successful as per their stakeholder's view.
"Aim to learn something about the six or seven key stakeholders who regularly interact with the executive," he suggested.
Technical know-how
"Understand how teams work," said O'Sullivan. "How are high performing teams coached?"
His theory is that coached need to comprehend each complexity around their client's individual situation.
"This is really important – to help the client navigate through complexity, understand self-management and self-leadership.
"Look at resilience and coping strategies. Ultimately what you're trying to do is help the leader manage themselves."
Related stories:
Making your mark: surviving the first 100 days in a new CHRO role
Could you be the next CEO?
How to choose the best Asia-Pacific regional leader