In the latest in a string of serious industrial incidents, another construction worker has been killed this time on a residential building site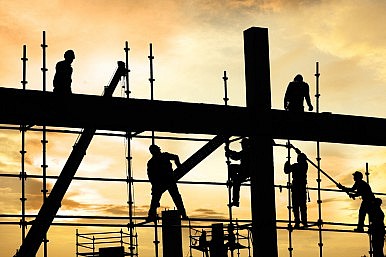 UPDATED: 19 November 2015
A fatal accident took the life of a 23 year old man at an AJW Construction worksite on Bright Hill Crescent yesterday evening (17 November).
Police were called at 6.17pm and confirmed that an industrial accident had occurred. Investigations are currently ongoing.
At 6.25pm, the Singapore Civil Defence Force (SCDF) was alerted to the incident. They arrived at the building site to find the man trapped waist-deep under a pile of dirt.
"He was extricated by SCDF and pronounced dead on arrival by a SCDF paramedic," the SCDF told
Channel NewsAsia
.
Some fire engines, an ambulance and a police car were seen nearby the site of the accident at around 7.40pm. Most of the vehicles left by 7.55pm with a fire engine and policeman remaining behind at the scene. At 9pm, the police cordon was up and two police cars were seen in the area.
A bystander who wished to remain anonymous told
Channel NewsAsia
that the owner of the property had been contacted about the incident.
Another witness who said his name was Mr Sebastian said he heard a loud scream at about 6pm.
"When I left the house, everything was cordoned off, [there were] a lot of police cars and ambulances," he added.
Construction work had allegedly begun on site earlier this year when the previous house was demolished.
A friend of the victim contacted
Channel NewsAsia
and identified the man as a Bangladeshi called Hashem from the district of Tangail in the centre of the country.
The SCDF notified MOM who immediately deployed officers from the Occupational Safety and Health Inspectorate. A stop-work order was issued to AJW Construction and investigations are currently underway. Preliminary findings show the man was erecting some formwork (moulds used to hold concrete or some other material) when the soil behind him collapsed.
This has been the fifth fatal accident to occur in a period of about two months. On 19 September, a worker was killed after being struck by a concrete block on Sunview Way at a site managed by Yong Xing Construction.
On 22 September, a second worker died after falling from a walkway on a worksite run by the Land Transport Authority (LTA) underneath the Yio Chu Kang Flyover. Three others were injured in the accident.
By far the most serious accident occurred on 12 October when an explosion ripped through a factory owned by Leeden National Oxygen on Tanjong Kling Road. One person died and seven were injured.
Lastly, MOM issued two stop work orders after two fatal accidents occurred in succession. On 30 October, a worker died after being pinned underneath some metal plates in a metalworking factory occupied by Zoom Engineering. This was followed by another incident on 5 November when a man fell down a shaft at a Punggol Way site owned by China Railway No. 8 – WSHC JV.
Related stories:
Stop-work orders given after twin industrial fatalities
Laboratory fire results in worker injuries, death
Second construction worker dies