They were convicted on 30 charges, with a remaining 50 taken into consideration for sentencing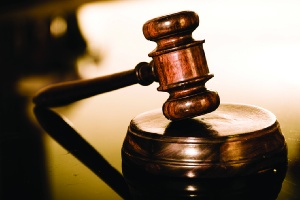 Local construction firm Kay Lim has made national headlines this last week as news of worker maltreatment and housing violations had steadily come to light. The courtroom saga ended last Thursday with the firm being fined $156,000 and barred from hiring foreign workers here on out.
Kay Lim pleaded guilty to housing its employees in unhygienic living conditions and its operators were convicted on 30 charges, with a remaining 50 taken into consideration for sentencing.
In Nov 2015, inspectors with the Ministry of Manpower found that Kay Lim, along with nine other companies, had housed 60 foreign workers in cramped temporary quarters along Commonwealth Avenue, citing extreme health violations such as evidence of rat infestation.
In the months leading up to that, it was found that Kay Lim had also failed to update the accommodation addresses of 20 other foreign workers, who had moved to the temporary quarters at Ang Mo Kio Street 44.
Jeanette Har, director of MOM's Well-Being Department at the Foreign Manpower Management Division, reminded employers of foreigners on work permit that they must provide their workers clean and safe accommodations.
"Although we have seen improvements in the foreign worker housing landscape, there continues to be employers who deliberately compromise workers' safety and well-being," she said. "This is unacceptable and MOM will take these employers to task."
Employers must ensure that the accommodations they provide their foreign workers are in compliance with the various regulatory requirements under the Employment of Foreign Manpower (Work Passes) Regulations. They are also required to update any change of accommodation addresses of these workers within five days of the change.
In addition to a ban on hiring foreign workers, employers who fail to comply with regulatory requirements for their workers' accommodations may be fined up to $10,000, imprisoned up to 12 months, or both.
Related stories:
MOM uncovers over 400 safety violations at worksites in June
MOM takes action against construction firm over safety failures