The company's project manager was also ordered to pay a hefty sum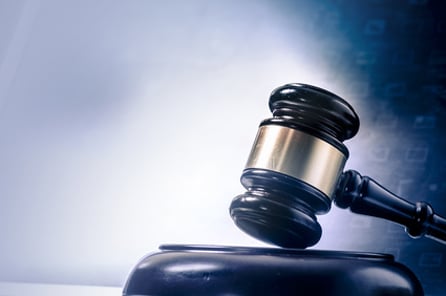 A construction firm and its project manager were fined $150,000 and $40,000 respectively, over safety lapses that led to the death of a worker and the injury of another nearly two years ago.
On 19 September 2015, a slab of concrete about 20cm thick fell and struck two workers of Yong Xing Construction while they were manually excavating soil underneath a box drain at a Sunview Way construction site. They were both taken to a hospital – one succumbed to his injuries that same day.
The firm's project manager, Zhong Jia Xiang, knew the concrete slab may collapse as it was only supported by the soil it sat on, according to the Ministry of Manpower. "[B]ut he assumed that the concrete would fall only in small pieces while the ground was being excavated. Consequently, he instructed six employees to excavate soil manually underneath the box drain with only personal protective equipment to protect them."
Among other things, the ministry's investigation revealed that the firm:
conducted inadequate risk assessment, and thus did not implement corresponding safety control measures
had work processes that either did not take into account the concrete slab or were irrelevant to manual excavation work
had inadequate safety control measures in its excavation permit to work
The probe also showed that Zhong did not take steps to identify and adequately address the hazards and risks, and allowed the manual excavation work to commence.
"Such an intervention would have avoided the tragic outcome of this entirely preventable accident. The MOM will not hesitate to prosecute companies and project managers that failed to ensure safety," said Chan Yew Kwong, MOM's Director of Occupational Safety and Health Inspectorate.
The government has recently proposed amendments to the Workplace Safety and Health (WSH) Act, as Singapore ramps up efforts to keep employees safe in the workplace.
Among other things, the proposals call for the WSH Commissioner to release to the public an "incident learning report" before prosecutorial actions are taken against firms. "Early release of the incident learning report will be key to preventing any recurrence of similar incidents," said MOM. "To allay affected parties' concerns, the report will be made inadmissible in any legal proceedings."
Authorities also aim to hike the maximum fine under the WSHA Subsidiary Legislation from $20,000 to $50,000. MOM said this will be applied to the "most serious" offences that could result in death, serious injury, or dangerous occurrence.
Related stories:
Amendments to Workplace Safety and Health Act proposed
Singapore workplace safety a "significant risk" over next 12 months – report