A total of 1,381 workers were rewarded for their efforts in a philanthropic move that cost the company $138 million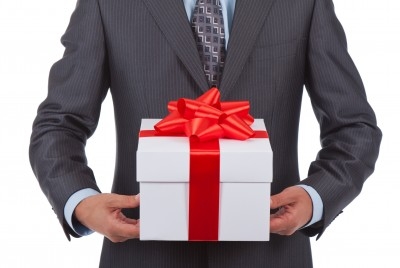 In what may prove to be the most generous move by any employer ever, a Texas company has shelled out an incredible US$138 million (S$194 million) on Christmas bonuses this year alone – offering US$100,000 (S$141,000) cash injections to each of its 1,381 workers.
"It's just a true gift and I think myself along with everyone is not going to give any less than 100 per cent each day," said Amanda Thompson, a receptionist with Hilcorp Energy.
The Houston-based organisation is one of America's largest privately held energy exploration firms and was named in 2015, for the third consecutive year, as of the Fortune 100 best companies to work for.
"Mr. Jeff Hilldebrand, and our president Greg Lalicker, they are such amazing motivators," said Thompson. "Some days I kind of look down the hall like I can't believe these are my bosses and they're the best."
According to Thompson, the phenomenal Christmas bonus was based on doubling the size of Hilcorp over a five-year period.
"We all were able to celebrate and enjoy that life-changing day together. We cried for happiness for each other, we hugged," she added.
It isn't the first time the organisation has used impressive rewards to incentivise its staff – in 2010, the company met its goal of doubling in size and every employee was given the choice of a US$50,000 (S$70,000) car or a US$35,000 (S$49,000) cheque.
"It was a surreal day, it was a dream come true. It was likely a day that many people won't experience in their lifetime and we all did it together," she added.
Related stories:
Singapore chooses: Base salary or performance bonus?
Employers celebrate golden jubilee with multi-million dollar bonuses
More businesses join SG50 celebrations