Baseless accusations and a breach in "its duty to care" for their former agent were among the reasons behind the ruling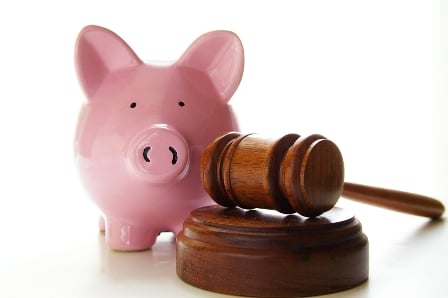 Singaporean insurance firm, AXA Life Insurance, was fined $4 million in compensation for issuing their former agent a harmful reference, costing him an employment opportunity at another firm.
Ramesh Krishnan, the former agent, had won an appeal in July last year against a previous High Court decision dismissing the defamation and negligence suit he had filed against his former employer.
Judge George Wei noted the Court of Appeal decision, noting AXA had breached "its duty of care" in providing misleading information to Prudential Assurance Company Singapore, the firm Krishnan had applied to.
In their reference, AXA wrote, "He showed a very poor 13th month persistency rate" -- meaning that many of his clients did not stick with their policies -- and "we are very concerned as to whether the clients have been provided with proper advice." They also alluded to certain ethical violations committed by Krishnan.
As a result of their reference, Prudential Assurance Company Singapore did not hire Krishnan.
Last year's Court of Appeal ruling found the reference "incomplete, misleading and unfair". According to them, it was unclear how this low client persistency ratio was calculated. They found the alleged ethical violations similarly baseless.
Further, the implication that Krishnan was an incompetent worker did not line up with evidence that he was "one of AXA's best financial services directors" and that the firm had previously persuaded him not to resign.
The Court of Appeal ruled this reference had caused Prudential not to employ Krishnan and sent the case to the High Court for damages.
Krishnan had initially sought $63 million in lost compensation and aggravated damages, while AXA offered a nominal $1 instead.
The High Court determined damages based on the loss of earnings Krishnan would have received through Prudential's conditional package offer. This amounted to $4.03 million.
Related stories:
Charges filed against three firms for failing to pay salaries
References from co-workers just as important as those from managers