Having a rainbow-coloured cake is one thing – being authentic is another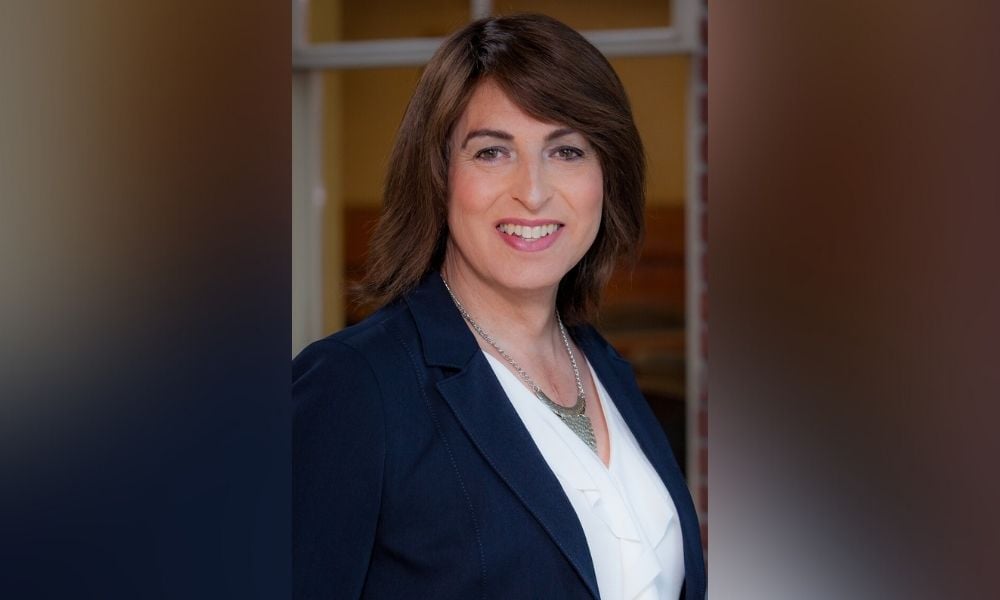 For Erin LeBlanc, coming out at work went better than expected.
"My experience with my primary employer, while quite stressful, was one of the most successful," she told HRD.
LeBlanc, a Smith School of Business adjunct lecturer and passionate advocate, has spent her life advancing the interests of the 2SLGBTQ+ community. And even though her experience was daunting, it was also life affirming.
"Keep in mind that I was very worried, and at times terrified, as many are in this circumstance, as we don't know how the information will be received. Will relationships change to the point I will be uncomfortable at work and have to quit? Will I lose friends? Will colleagues start to avoid interacting with me? These are all very real questions for someone contemplating coming out at work. I first had a discussion with my supervisor, who I had been working with for years and knew was supportive of the 2SLGBTQ+ community," she told HRD. "Their support was nothing short of amazing. That was just the start. I then had several other conversations, including with the leader of our entire department of over 350 people. It was that conversation that gave me a good indication that I'd be okay. After my tearful monologue of coming out, the first words they said were, 'Great, how can I help you?'. It was made very clear to me that I was supported and that I was the one in control of the process. For the first time in my life, I felt like I was driving the bus that was my life, versus simply going along for the ride that society had created. They also told me that my only job was to do my job. Their job was to deal with any type of discriminatory behaviour, swiftly and with consequence. They also offered to accompany me in other meetings to have a similar conversation with other department heads and leaders, to support me and demonstrate that the support for me was at the highest level."
This show of support is how we'd all like to imagine HR would act – but it's not always the case. While organizations often toot their own horn over how 'inclusive' and 'diverse' they are – it can be just talk. Sometimes it's a case of employers encouraging new hires to 'bring their authentic selves to work' – then, when they do, they're promptly told to stop.
Monday 11th of October was officially 'Coming Out Day' – a day dedicated to encouraging people to make that leap – either in their private or professional life. According to research from LGBTQ advocate Stonewall, 35% of LGBTQ employees have hidden their gender identity at work out of fear of discrimination. What's more, one in five LGBTQ people looking for a new role claim they've been unfairly judged on their sexual orientation in the interview process. This mismatch of what employers believe their doing and the reality of the employee experience they're offering is worrying – and needs to be addressed by the C-suite.
Supporting 2SLGBTQ+ in the workplace
In light of the data, it's time to consider how HR could do more to help LGTBQ staff. For LeBlanc, she believes managers should look beyond legal requirements and more at empathetic and genuine support.
"Having a rainbow colour cake in the break room during PRIDE week is great, but a truly supportive organization should be doing more," she added. "In addition to clear policies and processes, they should also have an employee resource group led by staff within the 2SLGBTQ+ community. This should be available for all levels of staff and be openly supported including with financial resources to host events, training and guest speakers on EDI for the entire organization. That includes having mandatory training for staff regarding EDI, especially for those that manage people. Organizations should also openly support and promote community events for the community. This could include having the rainbow pride logo on all marketing materials and corporate websites to indicate they are a safe and supportive environment for the community. Participating and supporting PRIDE week events is also a sign of being openly supportive of the community."
Read more: Feeling deflated? Why leaders need recognition too
LeBlanc advised hiring a chief diversity officer to oversee the processes. While initiatives such as these fall under HR's hat – it's good to have an extra pair of hands dedicated to diversity completely. According to research from Russel Reynolds, just 53% of S&P 500 companies have chief diversity officers. While the role is growing in popularity, there's still a looming gap between firms which are making this investment and those that think they can do well without one.
Creating policies for gender expression
When it comes to drafting policies that support LGBTQ+ employees, gender expression, and transition, HR leaders need to think outside the box. A one-size-fits-all approach simply won't work here – and your employees will be able to see through any vanity projects. Instead, start by running some pulse surveys and getting an idea of what your people would like to see – don't just wander in blindly.
"Get training from reliable sources to help create polices if you don't already have them," advised LeBlanc. "Organizations such as the Human Rights Campaign, Canadian Centre for Diversity and Inclusion, and The 519 all have instructional resources that can assist organizations in creating or further developing EDI policies. Identify individuals that are willing to help with the creation and implementation of policies, preferably from every level within the organization with support from senior leadership. Make sure you have the processes in place to support policy. The best way to do this is to walk through all documents as if someone is coming out, be it as gay, bisexual, transgender, etc. This should help to identify all the areas that need to be corrected."
Finally, there's no shame in asking – in fact, that's one of the best ways we can foster an open conversation.
"When in doubt, ask! Ask employees that have identified as 2SLGBTQ+ what they feel is needed to feel supported and listen to what they say. It's to the benefit of everyone in the organization to have and support a diverse and inclusive workplace."