Ignore the demands and expectations of millennials at your peril, warns a human capital leader for one of the world's biggest firms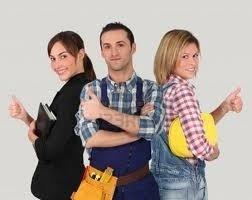 Businesses are urged to focus on people and purpose – not products and profits – as one of the most influential demographics starts to move through the ranks of organisations.
The results of the latest
Deloitte
Millennial Survey show that 73% of Southeast Asian millennials believe businesses are focused on their own agenda, rather than helping to improve society.
But they are an important demographic not to disillusion.
As Deloitte's Southeast Asia human capital leader Nicky Wakefield explained to HRD Singapore – they are an essential demographic to engage with and retain to ensure future success of a business.
"With an aging population, tightening immigration regulations, and continued business growth, Singapore-based businesses will face increasing competition over talent.
"The businesses that are best able to cater for the needs of a new generation of employees will emerge as victors."
Wakefield said the results of the survey highlighted the gap between what millennials value and what current business leaders are perceived to value.
"Millennials see societal impact and employee wellbeing to be at least as important as wealth creation, while they perceive the opposite to be the case for current businesses and their leaders.
"This difference may be partly explained by the global, hyper-connected world that the millennials grew up in, allowing news of bad employee experiences and negative externalities to quickly enter public consciousness."
As millennials mature, they will begin to enter middle management and, eventually, senior management – which further highlights their importance in the workforce, Wakefield said.
"Companies should also consider how hiring millennials can help them to understand the increasingly affluent millennial customer segment."
Deloitte global chief executive Barry Salzberg said the message was clear.
"When looking at their career goals, today's millennials are just as interested in how a business develops its people and how it contributes to society as they are in its products and profits.
"These findings should be viewed as a wake-up call to the business community, particularly in developed markets, that they need to change the way they engage millennial talent or risk being left behind."
The survey collected the views of more than 7,800 millennials representing 29 countries around the globe.
Participants were born after 1982, had obtained a college or university degree, were employed fulltime, and predominantly worked in large (100+ employees), private-sector organizations.
Results also showed only 43% of Southeast Asian (SEA) millennials felt their current organization is making full use of their skills, while 65% said they aspire to become the leader or most senior executive within their current organization.