The bank has again turned to layoffs as a way of preparing for uncertain economic headwinds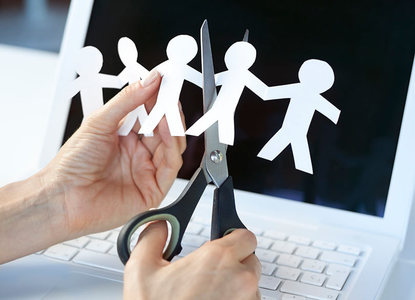 The slower economy has hit the financial industry again with CIMB laying off a dozen staff from its broking business in Singapore.
The layoffs, which occurred a week ago, were mostly from back-end support functions, the bank told
The Business Times
. Half of those affected were contract staff.
None of the retrenchments came from CIMB's banking business, the spokesperson added.
"Similar to our industry peers, we are not spared from the harsh realities of the deteriorating capital markets."
"We need to adjust to the realities of today's market conditions and we are continually looking at ways to reduce costs through streamlining of our broking operations."
Although the bank's decision to lower its headcount was not easy, it was necessary to ensure CIMB remained "nimble and robust" amid uncertain economic conditions, the spokesperson added.
This is the latest in a series of headcount reductions occurring at CIMB over the past two years.
In February last year, 103 Australian staff were affected with CIMB closed its offices in Sydney and Melbourne. This was followed in March by an additional 50 job cuts. Fifteen of these were in Singapore with the rest occurring in Hong Kong, Taiwan, South Korea and India.
In July 2015, 3,599 staff left firm voluntarily under the Mutual Separation Scheme (MSS). Singapore staff were not affected in this move as 1,891 employees left in Malaysia and 1,708 left in Indonesia.
In January this year, the bank also cut 32 staff from its cash equities and investment banking division in Hong Kong. This represented 25% of the local staff.
Also in January, CIMB group chief executive Zafrul Aziz said that there would be no more job cuts from the Malaysian and Indonesian businesses in 2016.
Related stories:
ANZ cuts 50 jobs in Singapore
Job cuts mostly over, says StanChart CEO
DBS refutes "misleading" outsourcing allegations