Hong Kong HR professionals: have you noticed fewer working parents? Here's why.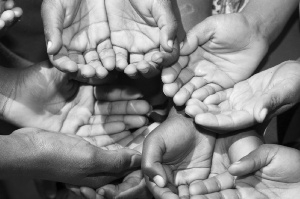 A shortage of childcare places is forcing Hong Kong parents to stay away from the workforce, a new study reveals.
According to a report released last week by the Bauhinia Foundation Research Centre, there is a gap in childcare services in Hong Kong – both subsidised by the Government and provided by NGOs – for those aged below six, who are not receiving pre-primary education.
As a result, parents are being forced to look after their children instead of having the option to return to the workforce, the centre's chairman and convenor of the study, Dr Donald Li, said.
"The provision of local child care services cannot comprehensively support parents with regard to its concept and positioning, number of places, coverage of services and manpower planning."
Districts with the tightest demand for spots in childcare centres were identified as Wong Tai Sin and Sai Kung (for every spot 155 children were competing), Tai Po and North District (1:122), Kwun Tong (1:116), Tuen Mun (1:109) and Sha Tin (1:98).
Increasing the number of childcare centres could be one way of addressing Hong Kong's shrinking workforce, Li said.
"The labour force participation rate of women in the fourth quarter of 2014 was 51%, far less than men's 69%. At the same time, Hong Kong recorded over 0.62 million women aged 15 and above engaging in household duties," Li noted.
"Unleashing the potential of family carers might alleviate the problem of the diminishing workforce."
Strong child support services could enable more parents back into the workforce, laying "a solid foundation for developing a pool of quality manpower [and upholding] Hong Kong's long-term competitiveness".
Without good childcare services some parents can suffer from an imbalance between work and family, he said.
"We believe that different stakeholders should be encouraged to work together to formulate appropriate strategies for enhancing child care services, and it is hoped that when commissioning a consultancy study this year, the Government will take into consideration a holistic approach to advise on the long-term development of child care services and provide diversified services and support families in need."
The study indicated that local child care services could be improved in three major areas: service supply, resource allocation and the concept of child care services.
Return to work tips
There are also steps employers can take to support their teams to meet and combine the needs of work and family. This can be done by:
promoting gender diversity and reducing the gender gap
raising awareness of unconscious bias, and preventing discrimination against working parents, carers and those choosing to work flexibly
implementing generous, bias-free parental leave policies and flexible work solutions that benefit all employees
training managers to accommodate flexible work arrangements and support parents returning to work.