HRD sat down with the firm crowned Singapore's Most Attractive Employer to see what makes it one of the country's best places to work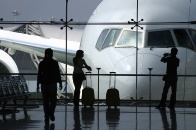 Changi Airport Group (CAG) was named Singapore's Most Attractive Employer at the recent Randstad Award 2016. The firm reached top spot for the first time, beating Procter & Gamble in second place and ExxonMobil in third.
HRD
talked with Goh Hwai Kar, vice president of the people team, to find out what contributed to the company's success.
"The airport is a very exciting place to work at with diverse and interesting job scopes and many opportunities for career development," she said. "In that regard, we are blessed that we have a unique proposition to begin with."
The fact that Changi Airport is known as an award-winning airport helps significantly to promote CAG as an employer of choice, she said.
The complexity of the airport's operations also offer many opportunities for pursuing new ideas and innovation, she continued. This also creates a stimulating, challenging work environment with plenty of chances for growth.
"As a company, we are in exciting times as we undertake a number of major development projects that can shape the future of aviation in Singapore such as Terminal 4, Jewel Changi Airport and Changi East Development.
"Our employees are part of this exhilarating journey and we place great emphasis in building up a strong team to grow the Singapore air hub," Goh said.
To grow and build the company, a number of programs have been implemented to build staff development and engagement, she added.
"One of our key drivers for employee engagement is leadership. In CAG's context, we believe that leadership is defined by how we help others succeed."
"Therefore, we define a set of leadership DNA to capture the essence of how we see leadership in CAG and roll out leadership milestone programs to train our people managers."
The firm also encourages staff to take control of their careers through career conversations with their people managers, she said. Additionally, employees can create their own development plans.
"At the end of the day, we want our employees to know that their development and growth are as important to us as the work contributions."
CAG's recent award is particularly meaningful as it aligns with something called Terminal H, she said, where H stands for the 'heartware' of the company.
"A big part of what makes Changi Airport what it is to date lies in our people," Goh said. "Therefore, we will continue to improve on our efforts to make CAG a company that allows our people to realise their dreams together with us."
Related stories:
Leading HR strategies from APAC's top employer
Revealed: Asia's most attractive employers
Revealed: Most attractive employer in Singapore